One Direction's Harry Styles Wants More Acting Work After 'Best Song Ever' Music Video?
5 March 2014, 10:52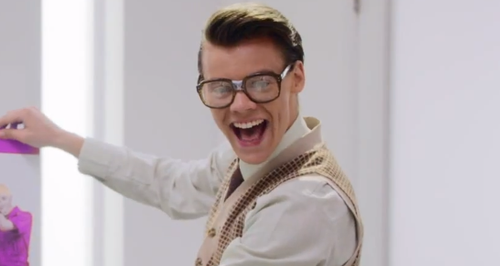 The 'Midnight Memories' star is said to be keen to try his hand at more acting in the future.
One Direction star Harry Styles is reportedly keen to move into more acting work alongside his music career with the UK boy band.
According to fresh claims, Harry "loved" taking on his comedic role as fashion designer Marcel in the group's 'Best Song Ever' music video and wants to push himself with more acting.
"Harry's always wanted to be an actor, but didn't think it was possible as he's not had any training," a source told Heat this week. "He loved playing Marcel in the 'Best Song Ever' video.
"Harry's 20 now, he wants to look at different and cool opportunities," they added.
One Direction are currently preparing to hit the road next month on their 'Where We Are' world tour, which arrives in the UK in May.