One Direction's Choreographer Praises The Group's "Organic" Dance Moves
27 March 2013, 13:04 | Updated: 27 March 2013, 13:06
The man in charge of the boys' steps on stage admits that nothing is "synchronized".
One Direction's choreographer Paul Roberts has opened up about the group's on stage moves and said they're movements are "organic".
The 'Live While We're Young' stars don't take part in any complicated and energetic routines like some other boybands and were praised for their "unselfish" behavior.
Speaking to The Sun, Paul said: "There are no synchronised dance steps, it's more organic."
He continued: "The boys just want to go on stage and have fun. They are brilliant at being aware of each other on stage, and unselfish.
Paul also revealed how he stands at the side of the stage each night to keep an eye on the band's movements and they like to play jokes on him during their performance.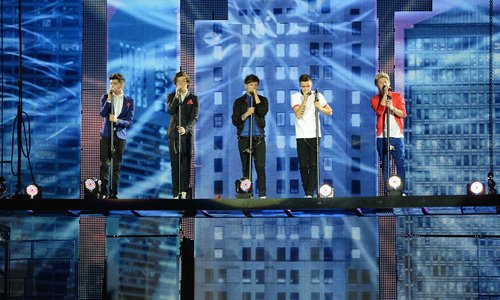 "I'm on the side of the stage. The boys take the mickey out of me for it," he continued. "They know and understand the hand signals. When they make a mistake and things go wrong, they come off stage and immediately apologise."
The band are currently on the road on their 'Take Me Home' world tour, which heads to Liverpool on 31st March.
One Direction are also currently filming for their 3D concert movie – which hits cinema screens this August.