One Direction To Open Chain Of Cafés Around The World?
4 February 2014, 09:19 | Updated: 27 March 2017, 16:31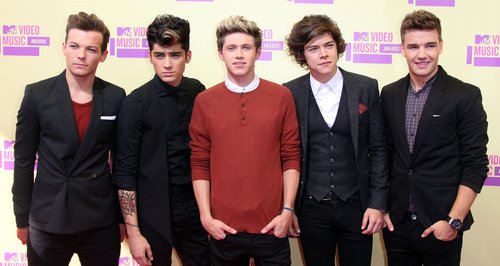 Reports suggest the new ventures would be meeting points for the band's most die-hard fans.
One Direction are reportedly set to open up a chain of cafés around the world.
The 'What Makes You Beautiful' stars are five of the most famous stars in the world with their image on products and merchandise of all sorts.
The Daily Star reports the latest venture from the group are intended to act as a meeting point for some of their biggest fans.
The first café is expected to open in Japan, according to the publication, with London, New York, Paris and Berlin also pencilled in.
Speaking to the Daily Star, an insider said: "This could become the lads' version of Planet Hollywood. That chain was backed by stars such as Sylvester Stallone, Bruce Willis and Arnold Schwarzenegger when it launched in 1991.
"The cafés will be very child friendly for younger fans and they're sure to be stocked up with lots of 1D merchandise."
The reports come during the same week it is claimed the band are set to make one billion dollars from their upcoming 'Where We Are' 2014 world tour.