Nicki Minaj Spotted Wearing Engagement Ring Following DJ Khaled's Proposal
29 July 2013, 12:30 | Updated: 30 July 2013, 16:56
The 'Super Bass' star is yet to publicly respond to the video message from the producer after he popped the question.
Nicki Minaj has been pictured out sporting a huge engagement ring following DJ Khaled's public proposal last week.
The producer posted a video on MTV asking the 'Starships' rapper to marry him.
Although Nicki is yet to respond, she has now been seen out with the rock on her finger, leading to speculation it could be all an elaborate stunt.
"I want to marry her! I was serious," Khaled told Us Weekly recently to dismiss the false engagement stories.
During the video, he can be heard saying: "You need a man like me in your life that's gonna take care of you and respect you. You gotta take your time and think about it, I understand, but I know I have to be here today to let you know how serious I am and about how serious this is to me."
Check out a picture of Nicki wearing the ring below: (Picture: Splash)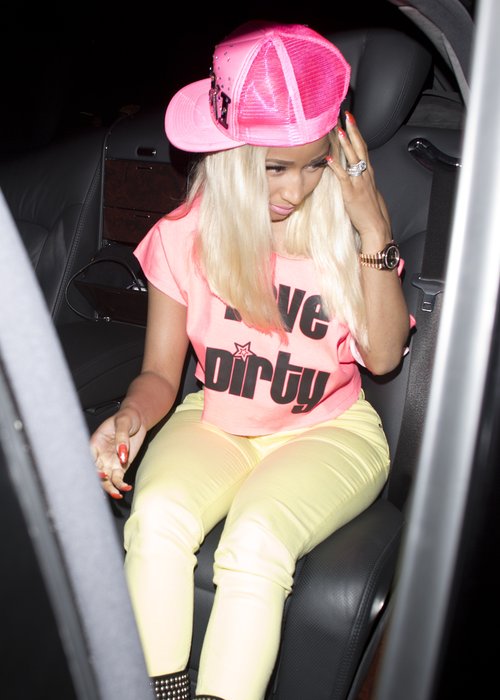 Meanwhile, Nicki has recently been filming with Cameron Diaz for the new movie The Other Woman.
She's also hinted at taking a break from music after three more albums.