Ellie Goulding Gushes Over "Inspirational" Taylor Swift During New Cosmopolitan Shoot
5 December 2013, 10:30 | Updated: 5 December 2013, 10:54
The 'Starry Eyed' singer talks about the similarities between the pair during a chat with the publication.
Ellie Goulding has been talking about her friendship with Taylor Swift and believes the pair are very similar in lots of ways.
They were seen sharing the stage together earlier this year on Taylor's Red' tour in Los Angeles and the British star revealed they still stay in close contact.
"Me and Taylor are similar in that we write about relationships, and we joke about that," she said. "We text and sometimes I only have to say one thing, and even if it's cryptic she gets it.
Check out Ellie's Cosmopolitan shoot below: (Picture: Peter Pedonomou)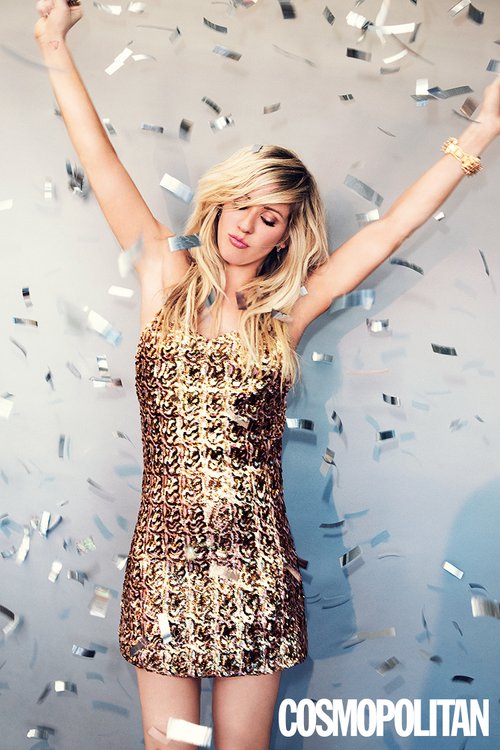 "She's an inspiration to me because she reinstated how honest you can be about a boy in your music.
"I thought maybe I should stop being so explicit at one point, then I slapped myself out of that: I'm always going to write about people."
The comments came as Ellie took part in a new shoot with Cosmopolitan magazine.
She also revealed that there are a few other celebrities who she loves to spend time with and "adores".
"There are several girls I'm really close to and we are mental," the 'Anything Could Happen' singer continued. "Rita [Ora] I adore. She's got a really good outlook on life – she's really positive, hard- working and funny.
"Cara [Delevingne] and I have so much fun; we relate to each other."
Meanwhile, Ellie is preparing to head to London's O2 Arena this weekend for Capital's Jingle Bell Ball 2013.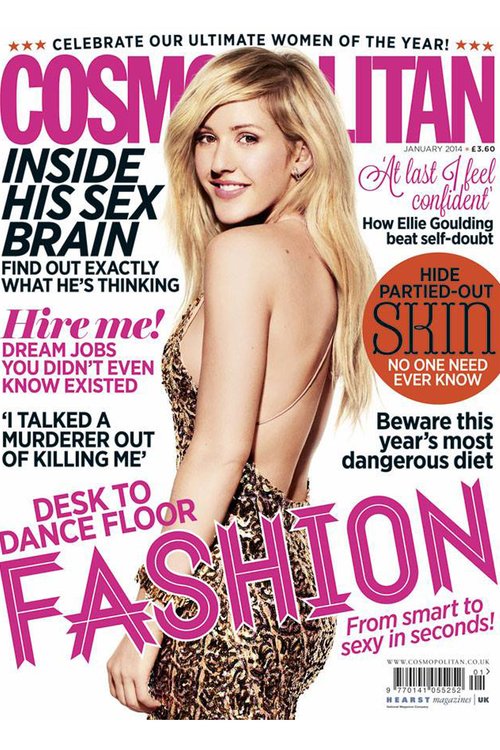 The full interview appears in the January 2014 issue of Cosmopolitan, which is on sale on 6th December. (Picture: Peter Pedonomou)