Sad News For The #Navy... Calvin Harris Isn't On Rihanna's #R8 Album!
3 November 2014, 11:44 | Updated: 3 November 2014, 16:19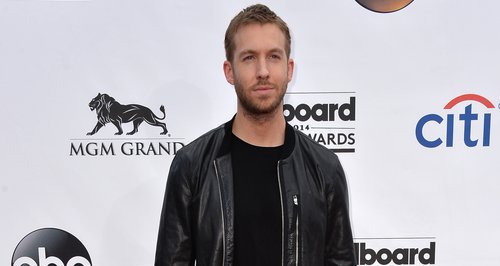 Looks like there won't be another 'We Found Love' superstar team-up on her eighth album.
Sad news for the #Navy out there… Calvin Harris DOESN'T have a song on the new Rihanna album!
Despite working on some potential tracks for the Bajan superstar's new album, Calvin's revealed this week that he hasn't made the cut for #R8 this time around.
"No I'm not on the Rihanna album," Calvin revealed to The Sun this past week. "i did a few things for it but they don't get back to you, there are a lot of people involved.
"She listens to everything, I know that, but she's got a strong idea and identity and an idea of what her album should sound like."
But Calvin doesn't seem to be taking it to heart too much, and is feeling far too busy with his OWN new album 'Motion' to worry about Rihanna's record.
"It's not like they put me on 'We Found Love' because I'm signed to [Roc Nation], they did it because it's a f*****g good song," he added. "It's OK because I'm working on my stuff and it's going fine."
Rihanna's new record is expected to be announced anytime soon, with her having worked on it for much of the past year.
You May Also Like…