Beyonce Partners With The Prince's Trust To Launch New #BeyGood Charity Campaign
14 February 2014, 12:12 | Updated: 14 February 2014, 12:14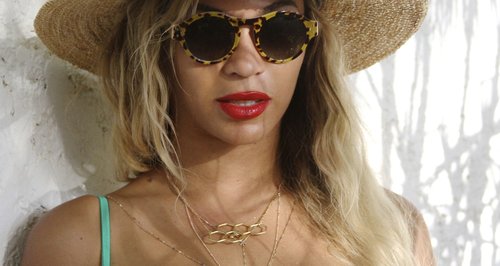 The campaign will tie in with Beyonce's return next week for the latest leg of 'The Mrs Carter Show' tour.
Beyonce has announced a partnership with the Prince's Trust to launch the #BeyGood charity campaign when she brings her new tour over to the UK.
The 'Drunk In Love' star returns to the UK next week to kick off a new leg of her 'The Mrs. Carter Show' tour, and will tie in the return with her #BeyGood campaign to get concert goers involved with the charity.
"As a young child I was blessed to have the support of my family who encouraged me to reach for my goals," Beyonce said in a statement announcing the partnership. "So many young people don't have this.
"I am honoured to partner the #BeyGood campaign with The Prince's Trust to help young people beat the odds and create better lives for themselves," she added.
Those who attend Beyonce's shows will be urged to donate towards the UK charity, as well as being given the chance to win VIP tickets by supporting the cause.
Beyonce brings 'The Mrs. Carter Show' tour back to the UK starting on 20th February.