WATCH: Roman Kemp Ignored Ariana Grande... For Her MUM?!
She absolutely OWNED the stage, but she didn't quite command everyone's attention in the interview, did she, Roman?
Ariana Grande owned 'Problem', 'Break Free' and 'Dangerous Woman'... Naturally. So Roman couldn't WAIT to get Ariana behind a microphone of his own and have a chat about it all.
The duo discussed that how - even though she completely owns the stage - she'd only performed at the #CapitalSTB twice in her lifetime. Yes, you read that right; twice!
That's when Ari brought up that the Summertime Ball pretty much celebrates all things music (and her mother's birthday!) and Roman couldn't let that slide. He shunned Ariana and moved straight on to her mum, and all of us (including Ariana) couldn't help but crack up.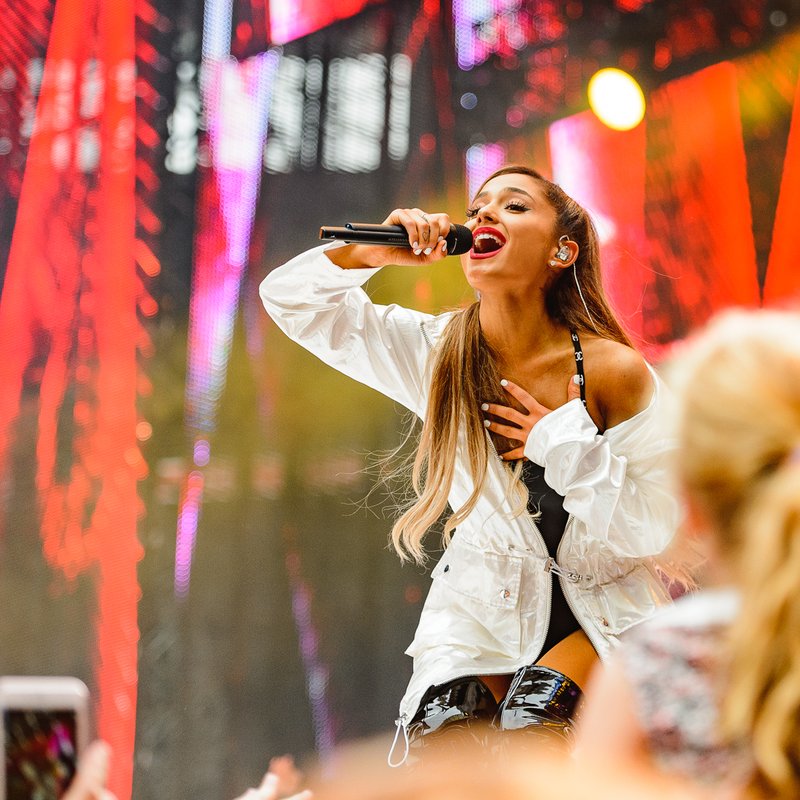 Who knows? Maybe we'll see a collab between Ariana and her mum next year?
You May Also Like...