Watch: Even Ariana Grande Herself Is Impressed With This Guy's Dance To 'Break Free'!
8 January 2015, 11:45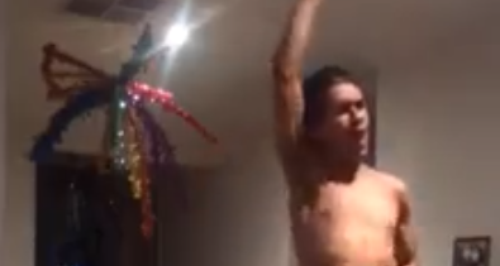 Ariana Grande shared this HILARIOUS video of a topless guy dancing to her hit song – even the 'Problem' star is impressed with his moves!
Ever had that moment when you just can't stop yourself from dancing to your favourite song? Liam Robert Ferrari has – and it's even caught the attention of Ariana Grande herself!
Liam posted the video on Facebook with the caption, "When you're home alone…", and Ariana tweeted the video with the comment , 'Just living'.
It's a tad NSFW at times - if you're easily offended by men dancing in their pants it's probably not one for you – but it is pretty hilarious, and it DEFINITELY sums up what we all do when THAT song comes on… #Thrust
You May Also Like: