Ariana Grande Talks Overcoming Her Insecurity And "Strangers Picking You Apart"
30 July 2014, 10:32 | Updated: 30 July 2014, 10:34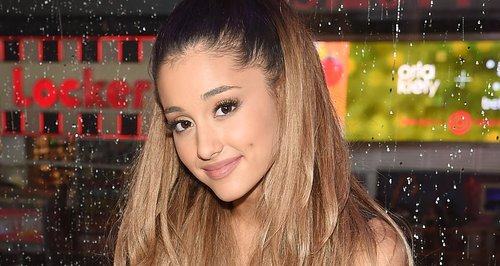 Ariana Grande opens up on everything from struggling with insecurity, her late granddad and, erm, selfies…
She's probably at the most successful point in her career so far, but it hasn't been without some struggles for Ariana Grande.
The latest hot property in pop has opened up about her struggles with insecurity, heightened by her meteoric rise to fame at such a young age.
She told Seventeen magazine, "It's tough to spend some of the most important years of your life in front of so many strangers who want to pick you apart."
"Insecurity has been the hardest thing I've had to overcome. I think everyone my age struggles with that because everyone strives for approval and wants to feel loved."
As well as being thrust into the limelight whilst still only being 21 years old, Ariana has also had to deal with her beloved granddad's battle and subsequent death from cancer.
In the interview, while her granddad was still alive, Ariana said, "I focus on what's important. My grandpa is sick, so I focus on him every day. I'm having the biggest song of my career so far, and all I can think about is my grandpa, because that's what's important to me."
Ariana also added later, "This interview took place before I lost my grandfather. Reading it back now is, of course, very hard but I'm so grateful that I spoke briefly about some of the wisdom he shared with me in this interview."
While Ari may have a wise head on her young shoulders, she's still embracing the same things most girls her age are – selfies!
Ariana joked, "Everybody makes up these ridiculous captions for their selfies that have nothing to do with the picture, like, 'Layin' in bed on Saturday.' It's like, No, you are not! You just spent an hour getting ready for this picture!"
"We all post a selfie for the same reason - because we feel better about ourselves than usual. So just be like, 'Hey, I feel good about myself today, so here's a picture!'"
And it seems this period in Ariana's life is set to be the most positive yet. She added, "Iused to freak out about everything all the time. I feel like for the first time in my life, I'm really okay... I used to be like, 'Oh my God, somebody said this!' Everything used to be such a big deal! But now, I feel I can handle everything that comes my way with a calm energy."