Get Ready #Arianators... A Brand NEW Ariana Grande Album Teaser Has Arrived!
5 August 2014, 10:40 | Updated: 5 August 2014, 11:37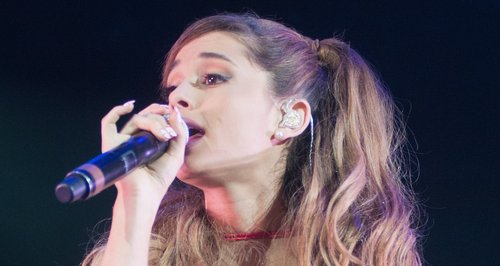 Listen to a snippet from one of Ariana's AMAZING new album tracks right now.
Ariana Grande's new album is just WEEK away… but if you can't wait any longer she's got a special treat for you!
The US superstar has dropped a cheeky teaser for a new song from the album called 'Love Me Harder', which features Canadian rap star The Weeknd.
The 15-second snippet shows off what sounds like a surefire future hit, following her previous release 'Problem' which has been a number one success around the world.
Ariana's album also features guest appearances from artists like Iggy Azalea, Big Sean and Zedd, while Harry Styles is rumoured to have co-written the song 'A Little Bit Of Your Heart'. Which all makes us VERY excited.
You can pre-order Ariana's new album 'My Everything' now before its release on 25th August.
Check out the FULL tracklist for Ariana Grande's 'My Everything' below:
'Intro'
'Problem' feat. Iggy Azalea
'One Last Time'
'Why Try'
'Break Free' feat. Zedd
'Best Mistake' feat. big Sean
'Be My Baby' feat. Cashmere Cat
'Break Your Heart Right Back' feat. Childish Gambino
'Love Me Harder' feat. The Weeknd
'A Little Big Of Your Heart'
'Hands On Me' feat. A$AP Ferg
'My Everything'
You may also like…