LISTEN: Big Sean Drops His And Girlfriend Ariana Grande's NEW Song Team-Up 'Research'
20 February 2015, 10:50 | Updated: 20 February 2015, 11:04
Big Sean - Research ft Ariana Grande
03:38
Listen to the pair's amazing team-up as Ariana pops up on one of Big Sean's new album tracks.
So a new Ariana Grande and Big Sean collaboration MAY just have dropped… and we're already loving it!
Yep, the famous pop couple have recorded their THIRD team-up together, a brand new track called 'Research'.
The track features on Big Sean's new album 'Dark Sky Paradise', out Monday (24th February), and features the amazing vocals of his lady Ariana. What a pairing these two make!
And Big Sean is feeling VERY grateful for Ari dropping in on the new track, after their previously teamed up for her songs 'Right There' and 'Best Mistake', but promises the song ISN'T about their relationship.
"It's cool though, because that song isn't about me and her situation," Big Sean told E! this week. "We were both able to just put our situation set aside and just be artists and , you know, be creative.
"Because that's real situations people go through, and sometimes it's about making music that people can relate to."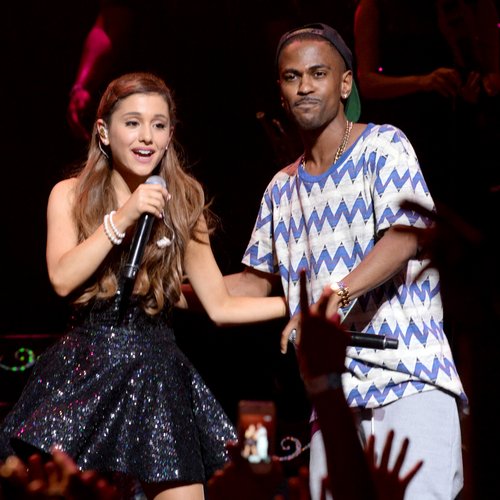 You may also like...