Adele To Move To Los Angeles And Raise Son In California?
13 March 2013, 10:26
The 'Someone Like You' star is reportedly seeking property in the US and will split her time in the UK.
Adele is apparently set to make a move to Los Angeles to raise her son in the US.
Last month, the 'Rolling In The Deep' star told fans in the UK during her acceptance speech for her Best British Single win at the BRIT Awards that she was not set to up sticks and head to LA.
"Adele can see the benefits of bringing up a child in the US," a source has now told the Daily Mirror. "They can be outside, enjoying the weather and loving life out of the spotlight."
The British singer spent much of 2013 in Los Angeles as she prepared for the Golden Globes and her performance at the Oscars.
She and boyfriend Simon Konecki were also spotted visiting Robbie Williams at his LA home during their vacation.
"Adele and her man Simon are looking at a pad in one of the exclusive gated communities of Beverly Hills because Robbie [Williams and his wife] Ayda have told Adele that she would be able to have enough land not to feel too trapped and she could have the privacy she so desperately needs to enjoy life," added the insider.
The source added that she will split her time between counties and will put a studio in her house as she works on her new third album.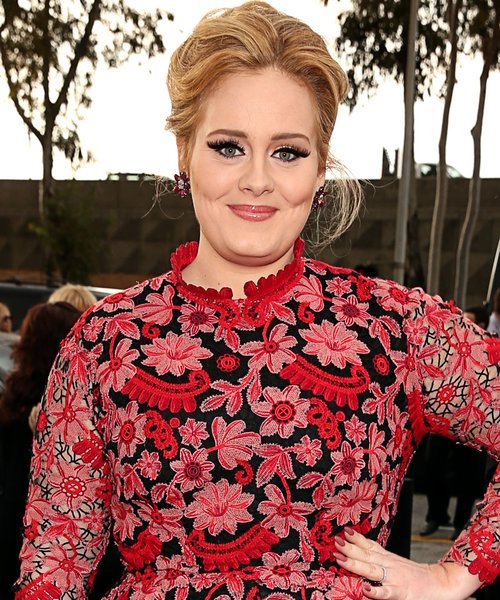 "Los Angeles is a great place for children to grow up and she intends on working a lot more with a new album," the insider explained. ""She could afford to put a studio in her house. That way she could beaver away on new music without having to worry."
"She knows she's extremely comfortable with money and her lifestyle is very chilled and stress free," the source said.
"Her personal life very much comes first right now."
The singer gave birth to her first child towards the end of 2012 and is still yet to confirm the official name of her son.
Meanwhile, Adele was recently reported to be performing at Jennifer Aniston's upcoming wedding and is apparently helping new friend Jenifer Lawrence find a home in the UK.