The Chainsmokers feat. Halsey - 'Closer'
25 October 2016, 15:44 | Updated: 21 March 2017, 10:53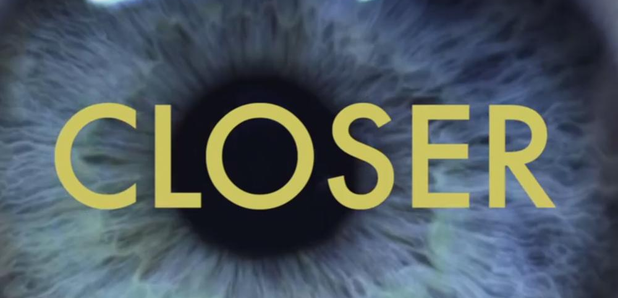 One of the biggest tunes of the year just got a HUGE music video to match...
Considering how massive The Chainsmokers' last track 'Don't Let Me Down' was, it was only right that they followed it up with another huge banger, right!?
Well they did and 'Closer' is another total smash.
Thankfully the music video that accompanies it is also thoroughly enjoyable, which makes us love the song even more!
As we all know, The Chainsmokers' Drew provides the vocals for the track alongside Halsey and both star in the pretty racey video.
Picture: Getty
Whilst the title of the track is obviously 'Closer', we weren't quite ready for just how close these two would get in the video. The characters clearly have a very passionate relationship and it's on full view throught the majority of this visual.
But we're not complaining and if anything, it's kinda made us ship Drew and Halsey a bit...just saying.
The Chainsmokers feat. Halsey - 'Closer' Lyrics
[Verse 1: Andrew Taggart]
Hey, I was doing just fine before I met you
I drink too much and that's an issue but I'm okay
Hey, you tell your friends it was nice to meet them
But I hope I never see them again

[Pre-Chorus: Andrew Taggart]
I know it breaks your heart
Moved to the city in a broke down car
And four years, no calls
Now you're looking pretty in a hotel bar
And I-I-I can't stop
No, I-I-I can't stop
[Chorus: Andrew Taggart]
So baby pull me closer
In the backseat of your Rover
That I know you can't afford
Bite that tattoo on your shoulder
Pull the sheets right off the corner
Of the mattress that you stole
From your roommate back in Boulder
We ain't ever getting older

[Post-Chorus: Andrew Taggart]
We ain't ever getting older
We ain't ever getting older

[Verse 2: Halsey]
You look as good as the day I met you
I forget just why I left you, I was insane
Stay and play that Blink-182 song
That we beat to death in Tucson, okay

[Pre-Chorus: Halsey]
I know it breaks your heart
Moved to the city in a broke down car
And four years, no call
Now I'm looking pretty in a hotel bar
And I-I-I can't stop
No, I-I-I can't stop

[Chorus: Andrew Taggart & Halsey]
So baby pull me closer
In the backseat of your Rover
That I know you can't afford
Bite that tattoo on your shoulder
Pull the sheets right off the corner
Of the mattress that you stole
From your roommate back in Boulder
We ain't ever getting older

[Post-Chorus: Andrew Taggart & Halsey]
We ain't ever getting older
We ain't ever getting older

[Chorus: Andrew Taggart & Halsey]
So baby pull me closer
In the backseat of your Rover
That I know you can't afford
Bite that tattoo on your shoulder
Pull the sheets right off the corner
Of the mattress that you stole
From your roommate back in Boulder
We ain't ever getting older
We ain't ever getting older (no we ain't ever getting older)
We ain't ever getting older (no we ain't ever getting older)
We ain't ever getting older (we ain't ever getting older)
We ain't ever getting older (no we ain't ever getting older)
We ain't ever getting older (no we ain't ever getting older)

[Post-Chorus: Andrew Taggart & Halsey]
We ain't ever getting older
No we ain't ever getting older