One Direction's 'On The Road Again' Tour: Week One's Best Vines
17 February 2015, 12:54 | Updated: 17 February 2015, 14:44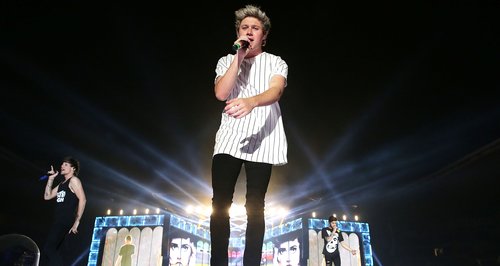 It's official, One Direction's 'On The Road Again' world tour has kicked off in Australia. And while they've got a whopping 80 dates to serenade their fans, there's already been some amazing moments from week one on the road...
When it comes to One Direction, you're never more than three minutes away from a new hilarious Vine emerging on Twitter.
So now that the band are 'On The Road Again' (see what we did there?), there's been some incredible antics from our fave five-some.
From Niall's Olympic-worthy jumps to Zayn's high notes, here's what's been going down on Week 1 of 1D's epic world tour...
1.Harry's still as co-ordinated as ever
Still, at least he styled it out. Kind of.
2. Liam and Louis have been doing what they do best...
Just winding each other up, basically.
3. Zayn has been casually doing Mariah Carey style riffs
WHAT IS THIS? WHY DOES HE THINK HE CAN DO THIS AND NOT BE HELD RESPONSIBLE FOR OUR EMOTIONS?
4. The fans have been shy and reserved, as they always are during a One Direction tour...
We're pretty sure we could hear them screaming from halfway around the world. Those Directioners have strong lungs.
5. Harry has a handy new way to help cool down
Interesting little party trick he's got there.
6. Good to see Niall looking after that dodgy knee of his
We're 80% sure Niall thinks he's a member of McBusted.
7. It looks like the band have a new addition...
And he's already got the dance moves perfected. What a pro.
8. Liam's clearly still the (only) voice of reason
Four years later and he's still teaching the others some very important lessons.
9. And mainly, there's just been a lot of this...
Because there's nothing better than watching your favourite lads messing about on stage, is there?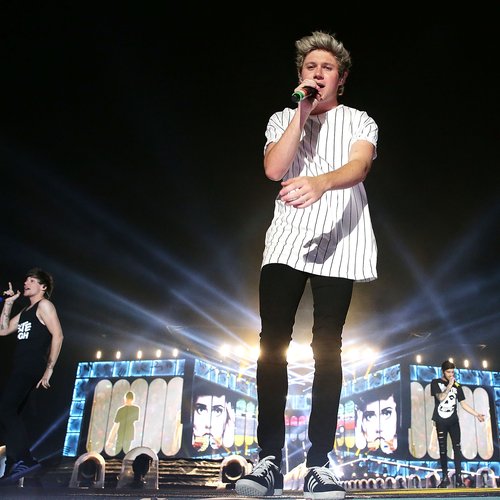 You may also like...