Ellie Goulding Opens Up On Being Single: "I Used To Put Guys On A Pedastal"
9 April 2014, 11:21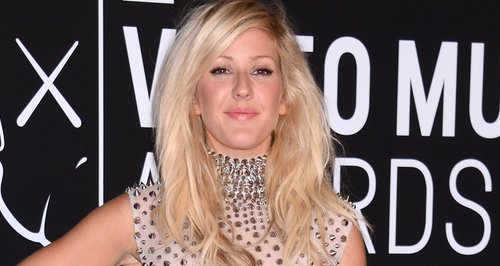 The 'Goodness Gracious' star says she is now focused on herself and her friends.
Ellie Goulding says she used to put her boyfriends "on a pedestal" in the past, while opening up about now being single.
The 'Burn' singer says she would make her love interests "everything" but is now focusing on herself and her friends more.
"I [used] to put men on a pedestal," Ellie reveals in the May issue of Cosmopolitan. "I decided to remedy that, and that's why I'm single now.
"They'd be everything, I've realised I don't need a guy," the 'Goodness Gracious' star explained. "I've got amazing, awesome, stupid friends in the best possible way."
The UK singer-songwriter also opened up on what she's learned about love through her relationships, which have included rumoured romances with Dougie Poynter and Jeremy Irvine.
"A lot of despair in breaking up with someone is thinking about how you're going to cope in the future," she added. "As soon as you stop relying so heavily on what happened in the past you end up being able to deal."
Ellie Goulding has been out in South America this week where she performed at Lollapalooza 2014.
You may also like: