Ellie Goulding Would "Love" Calvin Harris To Win At BRIT Awards 2014 Next Month - Audio
11 January 2014, 08:00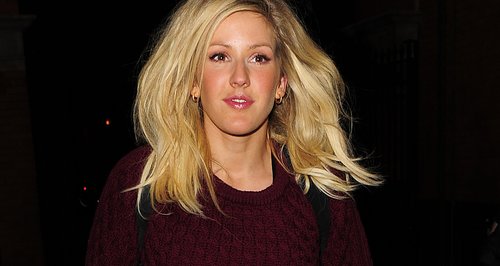 The UK star says she hopes 'I Need Your Love' or 'Burn' win at the awards show in February.
Ellie Goulding has opened up about being nominated twice in the same category at the BRIT Awards 2014, and says she would love it if Calvin Harris picked up the win for their hit 'I Need Your Love'.
Ellie Goulding on wanting Calvin Harris to win at the BRITs...
The summer 2013 hit is up for Best British Single with Capital FM at the awards ceremony next month, while Ellie's solo hit 'Burn' is also in the running for the hotly contested category.
However, Ellie says she would be equally happy if either of the hits managed to win and thinks it would be "amazing" if 'Under Control' producer Calvin added a BRIT Award to his collection.
"It would be amazing! Ellie exclusively told Capital's showbiz reporter Kevin Hughes at the BRITs nominations launch this week. "I would love Calvin to win!
"Obviously I love that song, but I'm so proud of 'Burn' and I love it and if it won it would be amazing," she explained.
Ellie Goulding is also set to perform live at the BRIT Awards 2014, which take place on 19th February at London's O2 Arena.