Watch The BRIT Awards LIVE Right Here On Wednesday!
16 February 2017, 14:53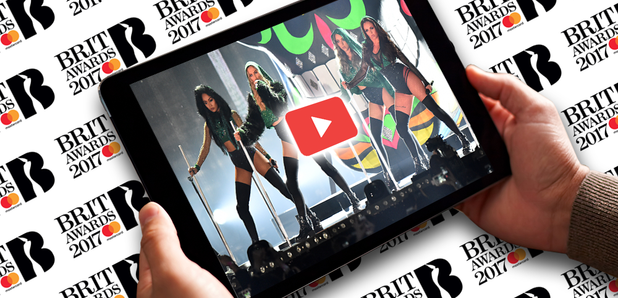 The BRITs are going digital - and they'll be live streaming the entire show online!
The biggest night in British music is just around the corner - and you'll be able to watch it on your phone, tablet or computer RIGHT HERE!

(Pic: GIPHY)
BRIT Awards 2017 Live Stream
Yes, the entire 2017 BRIT Awards will be streamed online from 7:30pm on Wednesday, 22nd February - so you'll be able to watch the likes of Ed Sheeran, Katy Perry and Little Mix storm the stage, and watch the night's big winner pick up their trophies live! Oh, and to make things a touch more exciting, YouTube legend Caspar Lee will be presenting it!
> BRIT Awards 2017 Nominations List In Full
> BRIT Awards 2017 Confirmed Performers: Ed Sheeran, Little Mix, Katy Perry & More!
If that's not enough, our very own Roman Kemp has been given a backstage pass and will be bringing The Capital Evening Show to London's O2!
Download the Capital App now and lock in at 7pm on Wednesday for the freshest interviews and juiciest backstage gossip!
(Pic: PA)
Be sure to hit us up on Snapchat - CapitalOfficial - as we'll be on the BRITs red carpet catching up with the biggest names out there.
This is gonna be one night you'll never forget!
BRITs Bottle Flip Challenge
01:09
Plus if you can't get enough of your fave BRITs stars, the BRITs are also releasing a 63-track compilation album featuring the likes of The Weeknd, Zara Larsson, Little Mix and more. It's out on 17th February but you can pre-order it right here.
Trending On Capital FM
Comments