Kate Garraway Gives Emotional Update On Critically Ill Husband Derek Who Is Fighting Coronavirus In Intensive Care
24 April 2020, 14:53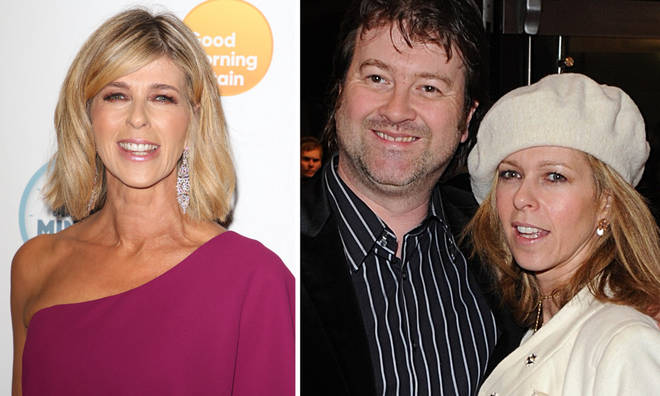 Kate Garraway's husband remains critically ill in intensive care.
Kate Garaway has given her followers an emotional update about her critically ill husband, Derek, who is battling coronavirus.
The I'm A Celeb star took to Instagram on Thursday night to share a video of her daughter, Darcy, and son, William, clapping for the NHS alongside a lengthy note in which she thanked frontline staff for 'keeping my Derek alive'.
James Corden Praised For Speaking About His Experience With 'Anxiety And Sadness' Over Coronavirus
It read: "Another emotional #clapthecarers & never has it been more needed. If this pandemic #lockdown is dragging on for us, imagine what it is like for them. Shift after endlessly long shift , bravely going to work, to battle the virus and give our loved ones a chance.
"None of those keeping my Derek alive have ever made me feel it's a chore, they want to win this as much as I want them to, but it must be so hard.
"He is still critically ill in intensive care, but where there is life there is hope.
"Thank you #nhs from the bottom of my heart.
"Thank you too for all your wonderful messages and advice of how to get through this. I am gathering the things that have helped me and putting them on my free clubgarraway.com.
"I know I am not alone in struggling We are all facing challenges, whether we have a sick loved one or not, so let's stand together & I hope something on there helps YOU - even if it's just to share!!
"Lots of love Kate xxx."
A spokesperson confirmed Kate's husband had been struck down by the virus earlier this month.
A statement read: "Kate's husband, Derek Draper, has been taken to hospital and is being treated in intensive care with a confirmed case of COVID-19."
"He was admitted on Monday and has since tested positive for the virus.
"Kate, hasn't been tested, however she has also been displaying mild symptoms, also since Monday, and as a result has been on strict isolation with her children at home."
We're keeping the whole family in our thoughts.
Have You Got A Smart Speaker? Tell It To Play Capital!