Rudimental Reveal New Music Coming "Before The End Of This Year"
5 June 2014, 12:25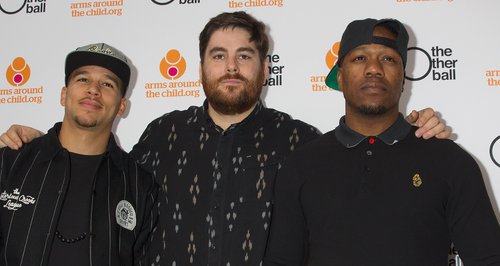 The 'Feel The Love' band also talk about Ed Sheeran's success with his new music this year.
Rudimental have given Capital an exclusive update on their brand new album, as well as talking about good friend Ed Sheeran's recent chart success.
Rudimental On New Album And Loving Ed Sheeran's Music...
The 'Waiting All Night' four-piece spoke to Capital's showbiz reporter Kevin Hughes at The Other Ball last night (4th June) in aid of Arms Around The Child, where they revealed there will be "lots of collaborations" on their second record.
We're making the new album with lots of collaborations on there, we're really exited about it," the boys revealed. "Chapter two, the end of this year."
Rudimental also spoke about Ed Sheeran's success with new single 'Sing', a recent Vodafone Big Top 40 number one, and his new album 'X'.
"We're very, very happy for Ed, he's a good friend of ours," Rudimental added. "We're on tour with him in America in August as well so we're going to be celebrating with him. It's going to be great. Well done Ed man!"
You may also like...