The Story Of How Kylie Jenner Got That Scar On Her Leg Has Finally Answered All Our Questions
19 June 2017, 15:24
We think we've found the answer.
We love how much Kylie Jenner loves the scar on her thigh and how she regularly posts about it on Instagram.
YES, GIRL.
> Kylie Jenner Just Dropped A New Holiday Make-Up Collection & We're Completely Here For It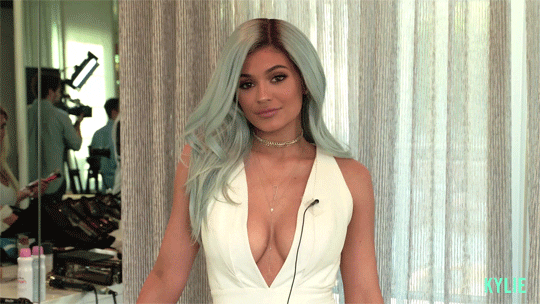 And whilst we're used to seeing her with it, we've never actually asked the question: How did she get it?
We've delved through some archive interviews and it seems that it came from an innocent game of Hide and Seek with sister Kendall when they were kids.
"When I was about five, my sister and I were playing hide and seek and I hid inside this really tall-enclosed gate. After a while when my sister didn't find me, I had to climb up on this sharp pole sticking out from the gate. I slipped and the pole went into my leg. I tried pulling away to get the pole out but it just tore through my whole leg. It's smaller now though because I grew!", she revealed in an interview back in 2011.
So, there you have it.
She's also shared her selfie tips in the past. #Helpful