4 Apps To Help You Sleep If You're Struggling To Nod Off During The Coronavirus Pandemic
31 March 2020, 17:17 | Updated: 31 March 2020, 17:19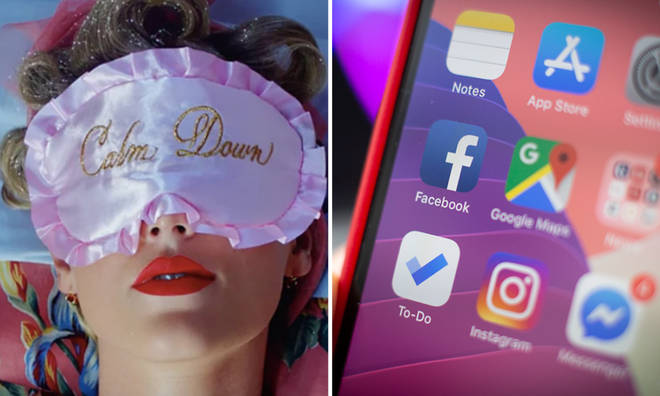 Here's 4 of the best apps to help you get to sleep.
If you've found yourself struggling to sleep over the past few weeks due to the uncertainty of the coronavirus pandemic, you only have to glance on social media to realise you're not alone.
Many people have been posting about how they're struggling to nod off at reasonable hours or how it's not getting to sleep that's the problem, but staying that way through the night.
Coronavirus: 5 Ways To Protect Your Mental Health During The Pandemic
Here's 4 of the best apps which may be able to help you…
Calm
Calm has lots of different features including music designed to help aid sleep.
They also add new 'sleep stories' weekly, our favourite one being voiced by actor Matthew Mconaughey.
You can download the app for free however, if you want to access the full library or content you will need to subscribe and pay an annual fee.
Pzizz
Pzizz focuses on mindfulness and meditation and offers various techniques such as music and nature sounds.
You can also choose if you want your meditation to be narrated by a male or female voice, whatever makes you feel more at ease!
Headspace
Headspace offer 'sleep-based guided meditation' which features different techniques to 'help relax the body and mind and let go go the day'. They are currently offering free trials!
Sleepio
Sleepio is a six week sleep improvement program designed by sleep expert Prof Colin Espie.
It uses Cognitive and Behavioral Therapy (CBT) techniques and is clinically proven to help you get to sleep faster.
> Grab Our App For The Latest Celeb News And Gossip