James Arthur - 'You're Nobody 'Til Somebody Loves You' (Live At The Summertime Ball 2017)
10 June 2017, 22:00
Former X Factor winner James Arthur made his mark on the #CapitalSTB with a beautiful performance of 'You're Nobody Til Somebody Loves You'!
When you win the X factor, there is a lot of pressure placed on your shoulders and James Arthur is someone who knows all about that. His comeback in the last year has been phenomenal and he once again proved he's a man on a mission at the #CapitalSTB.
'You're Nobody Til Somebody Loves You' was James' first release following his X Factor winners single and it soared high in the charts for weeks upon its release back in 2013. James' live version in front of 80,000 people at Wembley was undoubtedly an incredible moment in his young career.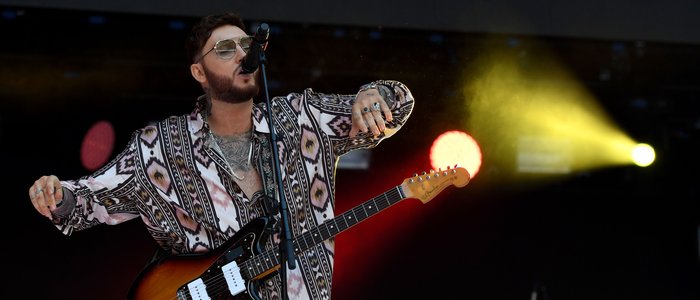 Emotional, passionate, touching – all words that have been used to describe James Arthur's live set in the past and literally all words that perfectly sum up his efforts on stage at the mighty #CapitalSTB this year.
Weren't lucky enough to attend the ball? Never fear - you can catch up with James Arthur's breath-taking set with the video above. You know you want to!
James Arthur – Summertime Ball 2017 Setlist
You're Nobody Til Somebody Loves You
Safe Inside
Can I Be Him
Say You Won't Let Go
James Arthur 'You're Nobody 'Til Somebody Loves You' Lyrics
Long gone and fallen down but I'm loving how it tastes
I look around for desire, love run away
Hold back, we're falling down, and I show you how it breaks
If I can give it, I'll take it, all of the way
And I've got a lot left to learn, babe
You're nobody 'til somebody loves you
It's hard times when nobody wants you
Fill up my cup, don't ever stop coming
Get up on top, I'll make it pop, honey
You're nobody 'til somebody loves you
It's a cold heart, when nobody holds you
Fill up my cup, don't ever stop coming
Get up on top, I'll make it pop, honey
A cold star coming down
I was way off of the pace
I waited long for the day, now the day comes for me
When I look back we're falling out, you live with a break
You'd always give it, I take it, all the way
We've still got so much to learn, babe
You're nobody 'til somebody loves you
It's hard times when nobody wants you
Fill up my cup, don't ever stop coming
Get up on top, I'll make it pop, honey
You're nobody 'til somebody loves you
It's a cold heart, when nobody holds you
Fill up my cup, don't ever stop coming
Get up on top, I'll make it pop, honey
Don't you stop me, I will get what's coming to me
I am ready, baby, I will be somebody
Don't you stop me, I will get what's coming to me
I am ready, baby, I will be somebody
You're nobody 'til somebody loves you
It's hard times when nobody wants you
Fill up my cup, don't ever stop coming
Get up on top, I'll make it pop, honey
You're nobody 'til somebody loves you
It's a cold heart, when nobody holds you
Fill up my cup, don't ever stop coming
Get over top, I'll make it pop, honey