James Arthur - 'Safe Inside' (Live At The Summertime Ball 2017)
10 June 2017, 22:02
James Arthur's #CapitalSTB live set was FULL of passion and 'Safe Inside' was the icing on the cake!
After a two year hiatus, James Arthur completed his epic comeback by claiming the number one spot on the Vodafone Big Top 40 with 'Say You Won't Let Go'. However he didn't stop there and the follow up was equally as magical.
'Safe Inside' is one of those songs that gets you right in the feels and every fan watching him at Wembley Stadium could feel the electric atmosphere James Arthur created with his mesmeric performance! We might have shed a little tear during this one and we're sure some of the other 80,000 people at the #CapitalSTB did too.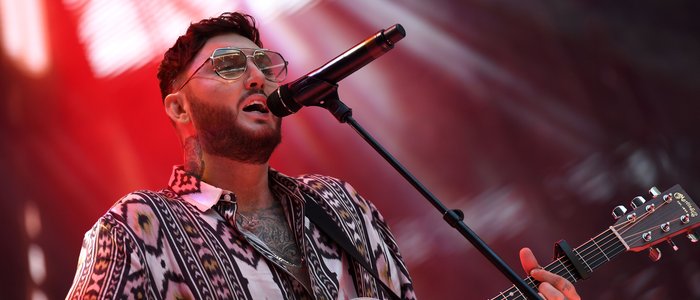 James has come a long way since his first ever X Factor audition and the way he has the crowd waiting on his every word is a beautiful thing to witness in the flesh. Cracking work Mr Arthur.
If you weren't lucky enough to make it to the ball this year, don't worry. You can catch up with James Arthur's stunning live set by watching the video above. Prepare for an emotional journey!
James Arthur – Summertime Ball 2017 Setlist
You're Nobody Til Somebody Loves You
Safe Inside
Can I Be Him
Say You Won't Let Go
James Arthur 'Safe Inside' Lyrics
I remember when you were all mine
Watched you changing in front of my eyes
What can I say?
Now that I'm not the fire in the cold
Now that I'm not the hand that you hold
As you're walking away
Will you call me to tell me you're alright?
'Cause I worry about you the whole night
Don't repeat my mistakes, I won't sleep 'til you're safe inside
If you're home I just hope that you're sober
Is it time to let go now you're older?
Don't leave me this way, I won't sleep 'til you're safe inside
Everyone has to find their own way
And I'm sure things will work out okay
I wish that was the truth
All we know is the sun will rise
Thank your lucky stars that you're alive
It's a beautiful life
Oh, will you call me to tell me you're alright?
'Cause I worry about you the whole night
Don't repeat my mistakes, I won't sleep 'til you're safe inside
If you're home I just hope that you're sober
Is it time to let go now you're older?
Don't leave me this way, I won't sleep 'til you're safe inside
If you make the same mistakes, I will love you either way
All I know is I can't live without you
There is nothing I can say that will change you anyway
Darling, I could never live without you
I can't live, I can't live, no, no
Oh, will you call me to tell me you're alright?
'Cause I worry about you the whole night
Don't make my mistakes, I won't sleep, I won't sleep
If you're home I just hope that you're sober
Is it time to let go now you're older?
Don't leave me this way, I won't sleep 'til you're safe inside
Will you call me to tell me you're alright
'Cause I worry about you