WATCH: James Arthur Plays A #CapitalJBB Snog, Marry, Avoid... And It's The Trickiest Question EVER!
4 December 2016, 19:49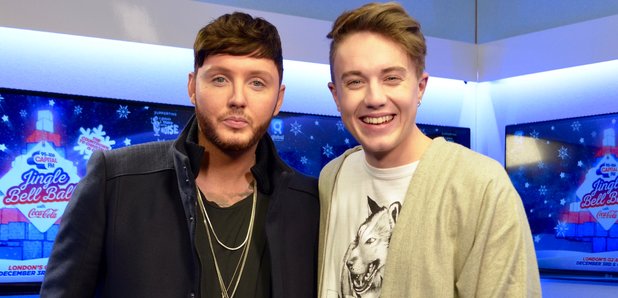 If you could answer this quickly, we have a new found respect for you.
Just before the X Factor winner and 'Say You Won't Let Go' legend went on stage at the #CapitalJBB stage, James Arthur popped by to chat to Roman Kemp.
The pair played a game - which Producer Joe named, sigh, 'Jingle Bell Bantz' - which is our very own festive version of 'Snog, Marry, Avoid'.
So James had the brutal task of picking - from Ellie Goulding, Shawn Mendes and Roman - who he'd give five golden rings to, who he'd offer his last pig-in-blanet to, and who would get James' unwanted Christmas present.
Yeah, we're sweating by the thought of it too.
You'll have to watch the video to see who got was from Santa Arthur, but his reason for his gift to Shawn is just life.
You May Also Like...