James Arthur - 'Impossible' (Live At The Jingle Bell Ball 2016)
4 December 2016, 22:04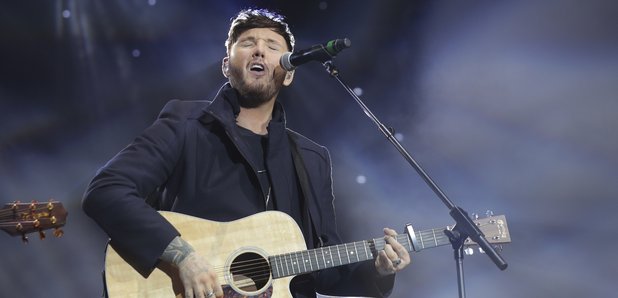 It was the debut single that shot straight to number one and made the world fall in love with James – and it brought the house down at the #CapitalJBB!
It all got a little emosh in London's O2 Arena… James Arthur entertained the crowds with his 2012 X Factor winner's single 'Impossible' – and it sounded even more incredible at Capital's Jingle Bell Ball with Coca-Cola than ever before!
It was the track that first made the world fall in love with James and his soulful voice – and the #Jarmy were clearly out in force tonight… we heard you singing along!
James made his triumphant return to the charts earlier this year, and boy have we missed that voice! Now he's officially back, there's no stopping him – and we can't wait to see what 2017 will hold for James!
James Arthur – Jingle Bell Ball 2016 Setlist
'Say You Won't Let Go'
'Impossible'
'Side By Side' cover
James Arthur – 'Impossible' Lyrics:
I remember years ago
Someone told me I should take
Caution when it comes to love, I did
And you were strong and I was not
My illusion, my mistake
I was careless, I forgot, I did
And now
When all is done, there is nothing to say
You have gone and so effortlessly
You have won, you can go ahead tell them
Tell them all I know now
Shout it from the roof tops
Write it on the sky line
All we had is gone now
Tell them I was happy
And my heart is broken
All my scars are open
Tell them what I hoped would be impossible,
Impossible
Impossible
Impossible
Falling out of love is hard
Falling for betrayal is worse
Broken trust and broken hearts
I know, I know
And thinking all you need is there
Building faith on love and words
Empty promises will wear
I know
I know and now
When all is done, there is nothing to say
And if you're done with embarrassing me
On your own you can go ahead tell them
Tell them all I know now
Shout it from the roof tops
Write it on the sky line
All we had is gone now
Tell them I was happy
And my heart is broken
All my scars are open
Tell them what I hoped would be impossible,
Impossible
Impossible
Impossible
I remember years ago
Someone told me I should take
Caution when it comes to love
I did
Tell them all I know now
Shout it from the roof tops
Write it on the sky line
All we had is gone now
Tell them I was happy
And my heart is broken
Oh what I hoped would be impossible,
Impossible (impossible)
Impossible (impossible)
(Impossible)
impossible
(Impossible) impossible
(Impossible)
Impossible