Charlie Puth - 'Marvin Gaye' (Live At The Summertime Ball 2017)
10 June 2017, 22:26
Charlie gave us an offer we couldn't refuse with this Big Top 40 number one hit!
It was the first track Charlie Puth released as the lead artist, and his Meghan Trainor collab on 'Marvin Gaye' got him straight to the number one spot on the Big Top 40 chart.
Charlie shot to fame with his vocals on Wiz Khalifa's 'See You Again', but 'Marvin Gaye' cemented his spot as one of the world's most popular performers, courtesy of his clever lyricism and flawless voice.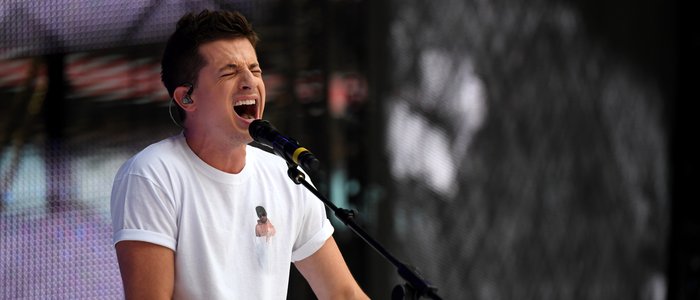 If you'd like to relive Charlie's world-class performance, just click play on the video above and make sure you keep it Capital to check out all of the Summertime Ball performances.
Charlie Puth – Summertime Ball 2017 Setlist
Marvin Gaye
We Don't Talk Anymore
See You Again
Attention
Charlie Puth 'Marvin Gaye' Lyrics
Let's Marvin Gaye and get it on
You got the healing that I want
Just like they say it in the song
Until the dawn, let's Marvin Gaye and get it on
We got this king size to ourselves
Don't have to share with no one else
Don't keep your secrets to yourself
It's karma sutra show and tell
Woah, there's loving in your eyes
That pulls me closer
It's so subtle, I'm in trouble
But I'd love to be in trouble with you
Let's Marvin Gaye and get it on
You got the healing that I want
Just like they say it in the song
Until the dawn, let's Marvin Gaye and get it on
You got to give it up to me
I'm screaming mercy, mercy please
Just like they say it in the song
Until the dawn, let's Marvin Gaye and get it on
And when you leave me all alone
I'm like a stray without a home
I'm like a dog without a bone
I just want you for my own
I got to have you babe
Woah, there's loving in your eyes
That pulls me closer
It's so subtle, I'm in trouble
But I'd love to be in trouble with you
Let's Marvin Gaye and get it on
You got the healing that I want
Just like they say it in the song
Until the dawn, let's Marvin Gaye and get it on
Let's Marvin Gaye and get it on
You got the healing that I want
Just like they say it in the song
Until the dawn, let's Marvin Gaye and get it on, babe
You got to give it up to me
I'm screaming mercy, mercy please
Just like they say it in the song
Until the dawn, let's Marvin Gaye and get it on
Just like they say it in the song
Until the dawn, let's Marvin Gaye and get it on