80,000 Of You Were Paying Attention - Charlie Puth Put On An Incredible #CapitalSTB Performance!
10 June 2017, 21:04 | Updated: 12 June 2017, 10:53
Charlie Puth captivated the whole of Wembley Stadium with his beautiful performance.
Charlie Puth is the definition of serious talent - and his set at Capital's Summertime Ball with Vodafone totally blew the crowd away as he took them through every emotion possible!
Kicking off his set with 'Marvin Gaye', Charlie upped the emotion with his tear-jerker, 'See You Again' before ending on 'Attention' - and the crowd just couldn't get enough of him!
Charlie brought his keyboard with him and revealed to the crowd that the shirt he was wearing had been given to him by Liam Payne backstage... with a photo of Liam Payne on it! Well, of course there is a story behind it, and Charlie explained that Liam had previously stayed round his house and borrowed a hoody and lost it, so made him a tee with a picture of him in a hoody on it - now how showbiz is that?!
Where can we get this shirt @charlieputh? Pic via @CelebMix pic.twitter.com/NlU0KP7qDB

— Daily Liam Payne (@realdailypayne) June 10, 2017
Before he took to the stage, Charlie swung by our tiki bar backstage and ended up with an awkward dare... he had to FaceTime Liam Payne - but did Payno pick up?!
Charlie kept it casual on the red carpet before his performance, rocking up in jeans and trainers - perfect for a music event like the #CapitalSTB!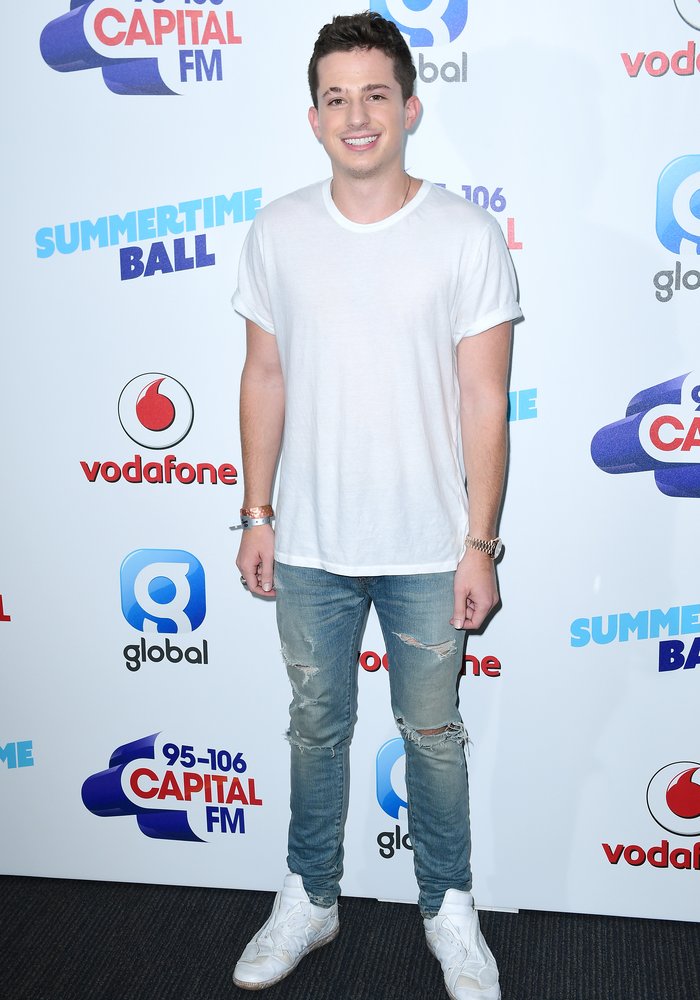 Charlie Puth – Summertime Ball 2017 Setlist
Marvin Gaye
We Don't Talk Anymore
See You Again
Attention
The fans were out for Charlie at Wembley - and Twitter was popping off with people raving about how amazing he had been on stage:
I think I might have a big crush on @charlieputh #CapitalSTB

— katie (@katiewallsxo) June 10, 2017
"We don't talk anymore!" @charlieputh @CapitalOfficial #CapitalSTB gorgeous!!

— DorasCupcakes (@Doras_Cupcakes) June 10, 2017
Best artist at #CapitalSTB: @charlieputh. UNREAAAAALLLLLL

— Connie Purdy (@conniepurdy) June 10, 2017
Charlie Puth sang see you again and I couldn't stop crying :(

— bethanie / today!! (@rosegoldvamps) June 10, 2017
@charlieputh best set so far - amazing

— Liz Fraser (@LizFraser65) June 10, 2017
Watching @charlieputh perform at #CapitalSummertimeBall #stb and he's phenomenal live. Come back to your the uk Charlie !?

— Amy (@AmyH_93) June 10, 2017
We'll be reliving this moment for ever - Charlie, you're something special!