Kris Jenner's Finally Revealed Whether Kylie Jenner's Ex, Tyga, Is Stormi's Real Dad
13 March 2018, 10:53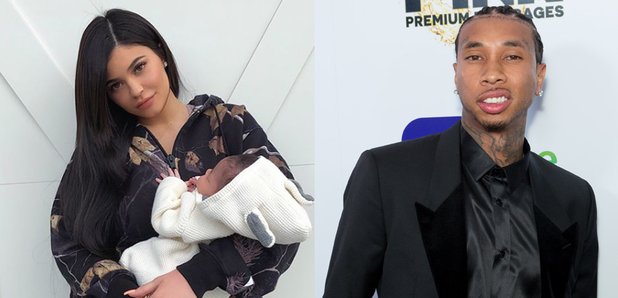 The rumours started after she got pregnant so quickly after they split up.
Stormi Jenner might be one of the cutest kids ever, but ever since the rumours that Kylie Jenner might be pregnant started, fans have speculated whether Tyga might be the real father.
Kylie Jenner Has Spilt The Tea On Her Pregnancy And Life With Stormi
The questions came after Kylie got pregnant so quickly after splitting from her long-term boyfriend, and momager Kris Jenner has finally addressed the rumours once and for all.
Speaking on Australia's Kyle and Jackie O show, she slammed the rumours once and for all, confirming Travis Scott was in fact the father.
When asked whether Tyga was the real dad, Kris replied, "Oh no, no no. I think that was just a bunch of silly rumors as usual. Yeah you guys know better than that."
According to RadarOnline, just last month Tyga was asking for a paternity test on Stormi Webster with a source claiming, "Tyga wants a DNA test because he really thinks that there is a chance this baby could be his.
"Tyga told friends that he was still sexually active with Kylie nine months ago, when this baby was likely conceived."
Tyga also posted a screen grab of a TMZ article back in September 2017 with the caption "Hell nah that's my kid", which he later denied, telling the tabloids, "I didn't comment on anything, I didn't comment on anything, it was a fake story. It's all a fake story."
Well, we 're glad mama Kris answered it once and for all – and we can't wait to see more of Stormi!
Download Our Shiny New App To Keep Up With All The Latest Kylie News!