WATCH: Is Paul McCartney Trying To Split Up Years & Years?
10 September 2018, 10:12
Years & Years let slip that one of them met Sir Paul McCartney before, and it looks like it may have caused a rift between the three lads!
Years & Years have been on the scene for about eight years now, but if it was up to The Beatles legend, Paul McCartney, they'd be over.
The three lads popped by to chat to Roman Kemp about their brand new song, 'All For You', and the moment they were most starstruck.
> "Think Of The Children!" - Olly Alexander Calls Out Reactions To LGBT Performers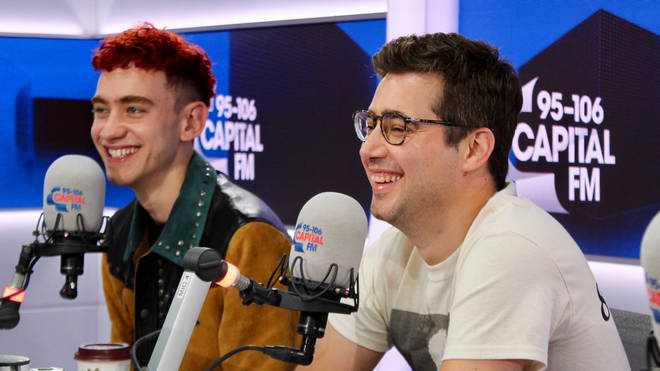 Mikey Goldsworthy spoke of the time he once served the 'Hey Jude' hitmaker, and how he tipped him £5... To share with his fellow staff... Despite earning millions as a quarter of one of the world's most successful boybands ever.
It all kicked off, however, uber-Paul fan, Mikey, seemingly got his facts wrong, when Emre Türkmen corrected him, saying that Paul is actually a vegetarian.
Remember this day as the day Years & Years kicked off at one another because of Paul McCartney.
> We're Catching Up With The Biggest Stars Over On Our App!