Years & Years Want You To Sign Up For A Palo Santo ID Card (And Get A Surprise With It!)
31 May 2018, 07:56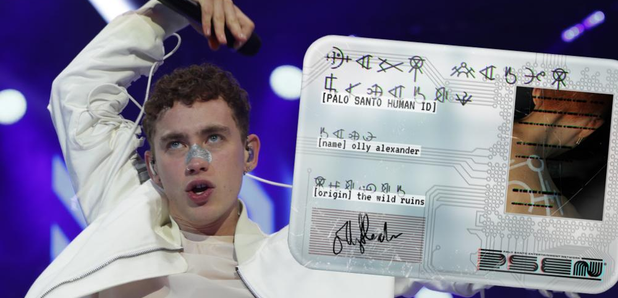 Have you ever wanted to be a Palo Santo resident? Well, Years & Years are giving you the chance to officially become one, and get a special surprise afterwards!
Years & Years' Palo Santo is a world where androids rule over humans, so why wouldn't you wanna pop down there? If the 'If You're Over Me' video is anything to go by, it'll mean you're a pretty incredible dancer.
Now, Olly, Mikey and Emre are giving you the chance to become an official resident of Palo Santo.
> Olly Alexander Was Told To Hide His Sexuality When Years And Years Got Signed
got ur official Palo Santo ID card yet? head over here to mine your YearCoin and get your card ! we've got some surprises in store for all ID card holders https://t.co/F1VWNCsQbI pic.twitter.com/VpWJuaZ9A6

— Years & Years (@yearsandyears) May 30, 2018
It's simple, really - all you have to do is mine some YearCoin. (Stick with us, okay?) Years & Years have set up their own site, which allows users to watch the band's latest videos, as well as chat to them on Facebook.
This then allows users to earn enough YearCoin to send encrypted messages to their mates, as well as registering for a Palo Santo ID card, which the band promises will allow them to get some exclusive surprises...
Pic: PA Images
BRB. We're just gan' pack our bags and head on down there ASAP.
> Grab Our App, Because Years & Years Are Hitting The #CapitalSTB And You Can Catch It Here!