Olly Alexander Was Told To Hide His Sexuality When Years And Years Got Signed
19 March 2018, 12:24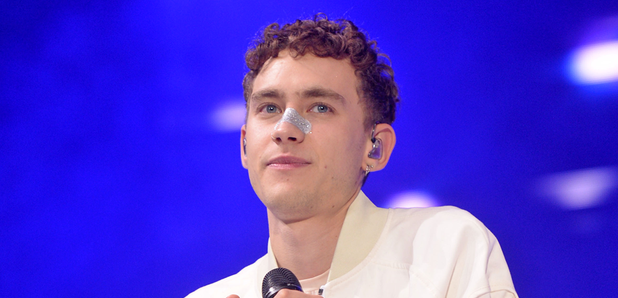 The Years and Years frontman has opened up about the moment he was told to hide his sexuality during the band's first ever media training sessions.
With their brand new single 'Sanctify' dominating the charts and a brand new album on the way soon, Years and Years are well and truly back to business.
But at a recent LGBT event with charity Stonewall, Olly opened up about the time he was told to stay quiet about his sexuality in the wekks after the band signed their first ever record deal.
> When Is Years & Years New Album Release Date? Everything We Know About 'Sanctify' & More
Speaking at the event, Olly explained, "What happened after we signed was, we got offered media training. One afternoon I met a very nice lady whose job was to help us answer questions in interviews – give us tips, tell us what journalists might try to trip us up on."
"I asked her what she thought about me being gay. She said – with very good intentions I'm sure – 'Why does anybody need to know about your sexuality? What business is it who you go to bed with? Do you really want to invite personal questions like that? Maybe it's better to not say anything about your sexuality at all'."
Olly then revealed how he "ignored her advice" and proceed to speak about his sexuality in interviews - an honesty that has endeared him to the band's legions of fans.
So much so that Olly's openness has helped fans speak out about their experiences.
Olly explained, "I saw first-hand how being open and honest and vulnerable in myself inspired that in others. I got so many messages from fans who wanted to share their story, who were struggling with their sexuality or gender identity, had problems at school or at home."
> Love Years And Years? Download Our Free App For All The Latest News About Their Upcoming Album!
Whilst you're here, check out the guys' exclusive live session where they performed 'Desire' for us...