WATCH: Years & Years' Olly Reacts To Roman's Make Some Noise Costume Based On HIM!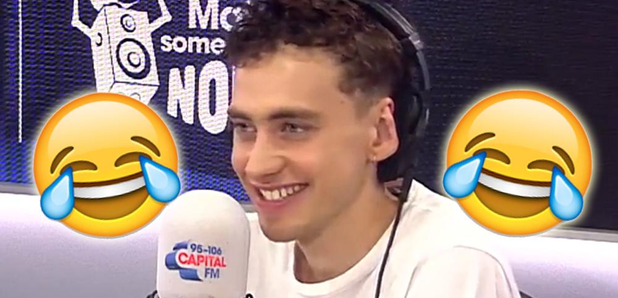 We just couldn't hold back the laughter after seeing Roman do his very best impression of Olly Alexander!
Cast your mind back to Glastonbury 2016.
Amazing acts had been taking to the stage and Years & Years were the next huge act set to wow the crowds.
Well wow them is exactly what happened - but it wasn't only their awesome tunes the impressed.
Lead singer Olly took to the stage in what he described bimself as "a rainbow, fringed, bird of paradise, sports jacket".
It totally stole the show and has become pretty iconic!
Being the nice guy that he is, Olly has let Roman borrow this super special jacket and let's just say he looks incredible.
Roman's costume alone is enough to press play, but Olly's reaction is everything! Check out the video below...
Be sure to check out some of the great causes we're helping out this year and be sure to donate!
You may also like...