Jonas Blue - 'By Your Side' (Live At The Jingle Bell Ball 2016)
5 December 2016, 15:43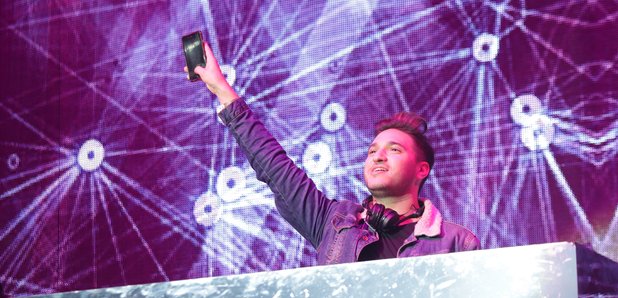 When your tunes have become the soundtrack to 2016, you're bound to have the crowd by your side at the #CapitalJBB!
Considering that the crowd at Capital's Jungle Bell Ball with Coca Cola knew every single word to every single track, Jonas Blue was always going to be a firm fan favourite.
His brand of electronic pop has hit chart heights on numerous occasions and it shows, with his set creating one of the loudest sing-a-longs of the entire weekend!
It was the first time that the DJ/Producer had taken to the stage at the #CapitalJBB and he made sure his set was one to remember as his upbeat bangers turned London's O2 into a straight up rave.
You can relive his amazing #CapitalJBB set by clicking play on the video below – Jonas Blue is already an absolute JBB gem!
As well as 'By Your Side', Jonas Blue performed a number of his other huge hits, proving that he is one of 2016's biggest artists for a reason.
Jonas Blue– Jingle Bell Ball 2016 Setlist
Fast Car
By Your side
Perfect Strangers
Jonas Blue 'By Your Side' Lyrics
Let's go out and be wild, do it while we can (do, do)
Runnin' free in the world, we got all weekend (do, do)
Tear it up, tear it down
Gettin' lost in the sound of our hearts beatin'
Take me here, take me now
Gettin' lost in a crowd with you
Up, all night
I waited for you all my life
Hold my hand and keep me close
I'll never let you go
No, not tonight
Keep me by your side
Keep me by your side
Keep me by your side
By your side, by your side, by your side
Side, by your side, by your side, by
Keep me by your side
By your side, by your side, by your side
Side, by your side, by your side, by
Keep me by your side
Scattered hearts, broken glass, I don't feel a thing (do, do)
'Cause I'm frozen in time when you're next to me (do, do)
Tear it up, tear it down
Gettin' lost in the sound of our hearts beatin'
Take me here, take me now
Gettin' lost in a crowd with you
Up, all night
I waited for you all my life
Hold my hand and keep me close
I'll never let you go
No, not tonight
Keep me by your side
Keep me by your side
Keep me by your side
By your side, by your side, by your side
Side, by your side, by your side, by
Keep me by your side
By your side, by your side, by your side
Side, by your side, by your side, by
Keep me by your side