Jonas Blue - 'Perfect Strangers' (Live At The Jingle Bell Ball 2016)
4 December 2016, 22:03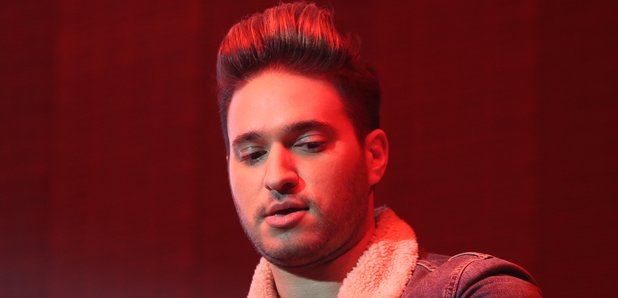 Lively, upbeat party starter – that was Jonas Blue's #CapitalJBB performance in a nutshell!
With the crowd at Capital's Jungle Bell Ball with Coca Cola on their feet from the very beginning, Jonas Blue put on a serious show to remember with his biggest and best hits.
It was his first ever performance on the stage at London's iconic O2 Arena but he made it look like he puts on a show there every week, such was the confidence with which he performed.
With the #CapitalJBB crowd in the palm of his hand, Jonas Blue made sure his set took everyone through a whirlwind of dance-pop brilliance, setting the show off with a bang!
You can relive his amazing #CapitalJBB set by clicking play on the video below – it's definitely one you don't wanna miss!
As well as 'Perfect Strangers', Jonas Blue performed a number of his other huge hits, turning the O2 Arena into a massive rave.
Jonas Blue– Jingle Bell Ball 2016 Setlist
'Fast Car'
'By Your Side'
'Perfect Strangers'
Jonas Blue 'Perfect Strangers' Lyrics
You were looking at me like you wanted to stay
When I saw you yesterday
I'm not wasting your time, I'm not playing no games
I see you
Who knows the secret tomorrow will hold?
We don't really need to know
Cause you're here with me now, I don't want you to go
You're here with me now, I don't want you to go
Maybe we're perfect strangers
Maybe it's not forever
Maybe the night will change us
Maybe we'll stay together
Maybe we'll walk away
Maybe we'll realize
We're only human
Maybe we don't need no reason
Maybe we're perfect strangers
Maybe it's not forever
Maybe the night will change us
Maybe we'll stay together
Maybe we'll walk away
Maybe we'll realize
We're only human
Maybe we don't need no reason
Why
Come on, come on, come over
Maybe we don't need no reason
Why
Come on, come on, come over
No one but you got me feeling this way
There's so much we can't explain
Maybe we're helping each other escape
I'm with you
Who knows the secret tomorrow will hold?
We don't really need to know
Cause you're here with me now, I don't want you to go
You're here with me now, I don't want you to go
Maybe we're perfect strangers
Maybe it's not forever
Maybe the night will change us
Maybe we'll stay together
Maybe we'll walk away
Maybe we'll realize
We're only human
Maybe we don't need no reason
Maybe we're perfect strangers
Maybe it's not forever
Maybe the night will change us
Maybe we'll stay together
Maybe we'll walk away
Maybe we'll realize
We're only human
Maybe we don't need no reason
Why
Come on, come on, come over
Maybe we don't need no reason
Why
Come on, come on, come over
Maybe we're perfect strangers
Come on, come on, come over
Maybe we don't need no reason
Why
Come on, come on, come over