James Arthur's Recruited Harry Potter's Tom Felton For 'Empty Space' Video
25 October 2018, 15:33 | Updated: 25 October 2018, 15:41
James Arthur just released his new song 'Empty Space' and he's revealed that Harry Potter star Tom Felton, who plays Draco Malfoy, is the star of the music video.
After releasing his brand new single 'Empty Space', James Arthur has been busy teasing the music video and revealed that he's not even in it, but instead he's passed the starring role onto Harry Potter's Tom Felton.
> James Arthur Responds To "Crushed" Nine Year Old Fan Banned From Live Shows
Tom Felton appeared in all of the Harry Potter films as the wizard's enemy Draco Malfoy and his leading role in James' 'Empty Space' video came about as he's one of James' favourite actors.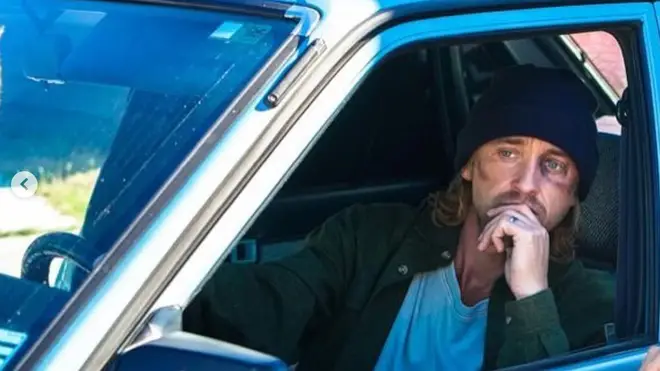 Speaking on GMB, James explained, "Thankfully I didn't have to be in this video, normally it's a stressful process, getting shots approved. Luckily we landed Tom and he is one of my favourite actors, everyone is a fan of Harry Potter. He was perfect for the song."
'Empty Space' is a song full of emotion - something we've come to expect from James Arthur's music - and he went on to reveal that the love and loss he's been through in his own life is the inspiration behind the track.
James explained, "It's one of my happy songs. It talks about love and loss, in my capacity something I've dealt with in my life, and initially being in denial when you lose someone."
Tweeting about Tom Felton's appearance in the video, James wrote, 'I'm hugely grateful to @TomFelton for appearing in my brand new video for Empty Space and giving such a brilliant performance. What an honour mate! Thank you. #EmptySpace #ComingSoon'.
We can't wait to see the finished article and have a strong feeling the music video for 'Empty Space' will definitely be one to remember.
> Want Tickets To Capital's Jingle Bell Ball Before Anyone Else? Download Our App Now To Access Pre-Sale!