WATCH: Ellie Goulding Tries To Learn Small-Talk After Embarrassing Fail Backstage
9 December 2018, 10:44 | Updated: 9 December 2018, 15:36
After Ellie Goulding admitted to awkwardly bumping into Ballers backstage, Jimmy took it upon himself to teach Ellie how to small talk.
Ellie Goulding admitted to awkwardly bumping into fellow Ballers backstage at the #CapitalJBB, and not actually knowing what to say.
So, while she was chilling out in our backstage studio, Jimmy Hill decided to use his expertise and knowledge to train her.
> Ellie Goulding Wears 'Bridal' Inspired Dress For Performance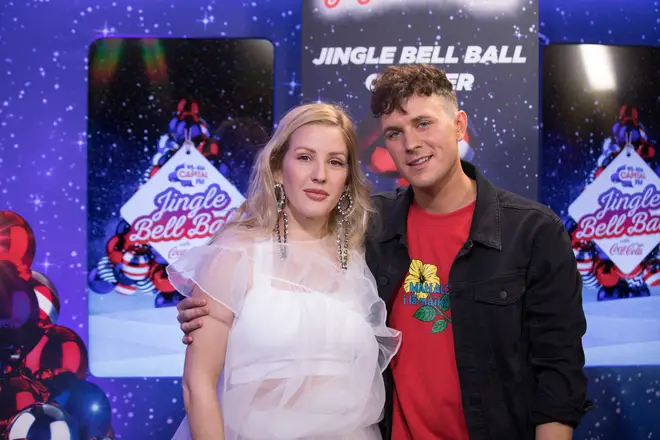 Jimmy offered the 'Love Me Like You Do' singer some tips, but it didn't go too well and Ellie (bless her) ended up hiding behind the Christmas tree out of sheer humiliation.
Ellie later took to the stage at London's O2 to perform all her classic hits like 'Burn' and 'On My Mind', and even managed to play the electric guitar for her fans.
> Catch Up On Ellie Goulding's Exceptional #CapitalJBB Set Over On Our App
If worst comes to worst Ellie and your small-talk's not perfect, just play guitar for 'em.