"I Loved Making All The Decisions" Camila Cabello Opens About Being A Solo Star
1 May 2018, 14:30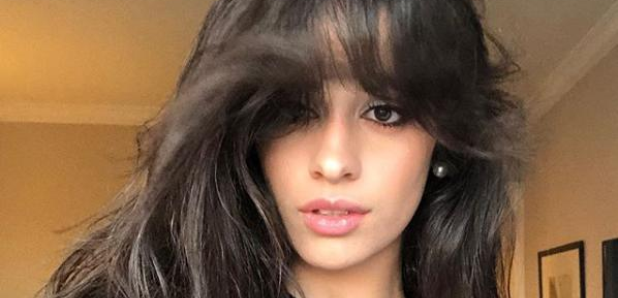 She also revealed all about her struggles with OCD.
Camila Cabello has been smashing it as a solo star – and she's revealed exactly why she's much more at home as a lone performer than she felt as part of Fifth Harmony.
Capital's Summertime Ball With Vodafone 2018 Line-Up: Shawn Mendes, Camila Cabello & MORE
Camila, who has just been confirmed for the line-up of Capital's Summertime Ball with Vodafone, revealed to Cosmopolitan, "It still feels really good. I loved making all the decisions, because the product was something that was fully representative of me.
"It's like making yourself coffee or breakfast. It tastes better than going to a restaurant, because it's yours, because you made it. That's what it felt like for me."
Camila also revealed that the riches that come with being one of the world's biggest popstars doesn't interest her, admitting, "I hate the word 'money'. My worst fear is making an album for it to sell a lot or be super-successful.
"I don't want to be the person that's making songs in the studio saying, 'Radio is going to love this' or 'We're going to be rich after this song'. That's just so cringey to me.
"Because, for me, music is not my business, it's my life. I just need enough to make my family and I good and comfortable, and that's been such a huge blessing for me to be able to do that for them."
But life on the road can have its disadvantages, Camila admitted that she struggles with OCD, "OCD is weird. I laugh about it now. Everybody has different ways of handling stress.
"And, for me, if I get really stressed about something, I'll start to have the same thought over and over again, and no matter how many times I get to the resolution, I feel like something bad is about to happen if I don't keep thinking about it.
"I didn't know what it was and when I found out, and [learned] how to step back from it, it made me feel so much better. I feel so much more in control of it now. To the point where I'm just like, 'Aha! OK, this is just my OCD'. I'll ask my mum a question for the fourth time and she'll be like, 'That's OCD. You've got to let it go'."
> For All The Latest News On The #CapitalSTB Download Our Free App!