Here's Everything You NEED To Know About Camila Cabello's Solo Album 'The Hurting The Healing The Loving'
16 May 2017, 17:09 | Updated: 4 December 2018, 16:36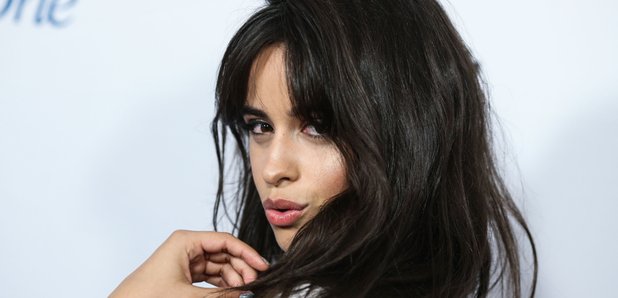 Find out who the former Fifth Harmony star's been working with and everything else you need to know about her first solo album!
The year is 2017 and we've got every right to be excited because the wonderful Camila Cabello is due to release her first album in the next 12 months.
The official release date of 'The Hurting The Healing The Loving' was revealed on Twitter as the 19th May 2017 after Camila changed her username to @Camila_Cabello:
05.19.17 pic.twitter.com/oFbpneJSlV

— Camila Cabello (@Camila_Cabello) May 15, 2017
She's already been teasing us with collaborations galore, however now is the time to get ready for the biggest debut we've seen in a while!
Cam recently celebrated her 20th birthday in true pop-star style. Have a lil look at the snap she posted on her Twitter account and see if you can spot the multi-million single selling producer...
best birthday eve ever pic.twitter.com/o587D6d7Cv

— Camila Cabello (@camilacabello97) March 3, 2017
YES! Pharrell baby! The man behind the likes of Nelly's 'Hot In Herre', Snoop's 'Drop It Like It's Hot' and of course his very own tunes might just be producing Camila's new music. You can't tell us that's something you wouldn't want to hear.
This doesn't seem to be the only hitmaker the former 5H singer is working with as it has been revealed she's also been in the studio with recording legends Benny Blanco, Diplo and Cashmere Cat
Mucho happy birthday @camilacabello97 .. I hope all your chamilians make your day awesome

— Dip (@diplo) March 3, 2017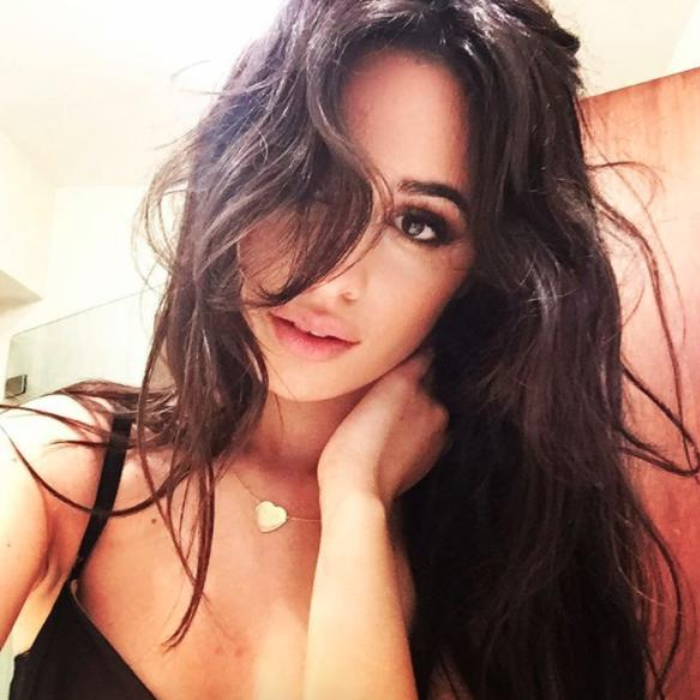 PIC: Camila Cabello/Instagram

Camila's also been in the studio with Charli XCX who gave her the huge accolade of saying that young Cam's vocals totally blew her away. She told Beats1, "She is so talented, honestly I was floored, like one of the best top line writers I've worked with.
"Such an incredible writer, she just came with everything, I was like 'Why am I here?' She is crushing it, she was so next level, like I am so honoured to work with her. I was so stoked."
Camila's also been laying down some tracks with the likes of Diplo from Major Lazer and OneRepublic's Ryan Tedder - so we're expecting some HUGE tracks to come out of her first solo record!
We know how much of a fan Camila is of Ed Sheeran too. Now that Ed's 'Divide' has been unleashed into the world, there's a possibility the pair could get together in the studio to hash out a hit or two.
one of my favorite pastimes since I was 15 is recording myself crying to ed Sheeran's music, the tradition continues

— Camila Cabello (@camilacabello97) March 3, 2017
Camila recently featured on Machine Gun Kelly's stunning track 'Bad Things' which achieved huge success - and has basically been stuck in our heads ever since.
One artist we know for certain would be willing to help out on the collaboration front is Camila's bestie Shawn Mendes. The duo have already scored a place in the Vodafone Big Top 40 with 'I Know What You Did Last Summer'. Adding to that, Camila posted this snap on her Instagram...
Back in February 2017, there were sightings of Camila filming a music video for her latest collab - she sang her heart out in Spanish on 'Hey Ma' with Pitbull and J Balvin and the video for the track made us all dream it was summer already. As if that wasn't cool enough, the track is actually from the soundtrack of the new Fast And Furious movie, The Fate Of The Furious, too!
SPOTIFY UPDATE:

MGK X CAMILA CABELLO - Bad Things - 172,977,374 total plays (+ 1,913,910 in last 23 hours) pic.twitter.com/sWHRKlgSZg

— Camila Charts (@chartsccabello) February 19, 2017
So now, the countdown begins! Come on Camila, don't keep us waiting!
You may also like...