Camila Cabello Apologises For "Language That I'm Deeply Ashamed Of And Will Regret Forever"
19 December 2019, 09:23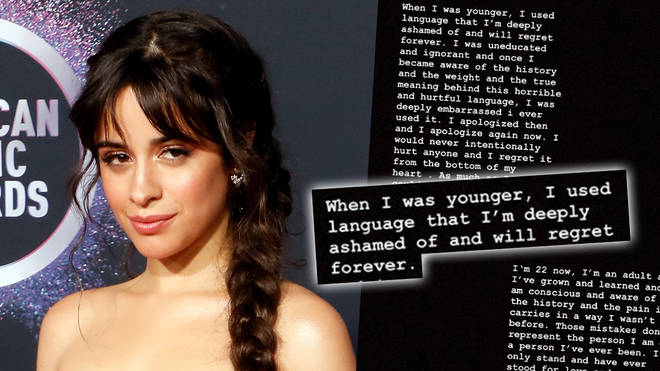 Camila Cabello has apologised for "horrible and hurtful language" she used after her past Tumblr posts resurfaced.
Camila Cabello has issued an apology after Tumblr posts she made as a teenager resurfaced online, where she used "language that I'm deeply ashamed of and will regret forever."
The 'Havana' singer posted a lengthy statement on her Instagram Stories in response to the now-deleted posts.
> Camila Cabello Told Shawn Mendes He Was 'Too Late' When He Confessed His Feelings To Her
"When I was younger, I used language I was deeply ashamed of and will regret forever. I was uneducated and ignorant and once I became aware of the history and the weight and the true meaning behind this horrible and hurtful language, I was deeply embarrassed I ever used it," Camila wrote.
"I apologised then and I apologise again now. I would never intentionally hurt anyone and I regret it from the bottom of my heart. As much as I wish I could, I can't go back in time and change things I said in the past."
Camila said that she's "grown and learned and am conscious and aware of the history and the pain it carries in a way I wasn't before" and that the "mistakes don't represent the person I am or the person I've ever been."
"The truth is I was embarrassingly unaware and ignorant... I can't say enough how deeply sorry and ashamed I feel."
The Tumblr posts were made by Camila between 2012 and 2013 but have since been removed from the blogging site.
It comes just a week after Camila released her second album Romance, which includes the singles 'Liar' and 'Shameless'.
> Download Our App For All The Latest Camila Cabello News