Most Expensive Pop Music Videos: 8 Videos That Cost Millions To Make
3 April 2014, 12:36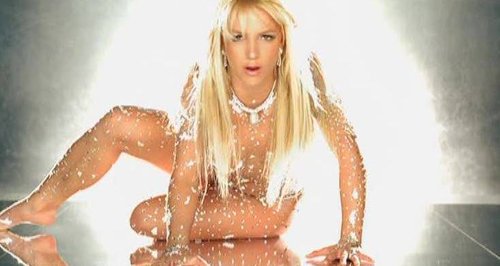 To celebrate Cash In With Capital, we're taking a look at some of the most expensive music videos ever made.
For some popstars, the visuals are just as important as the the music itself and that can lead to some very costly music videos.
To celebrate Cash In With Capital, we're taking a look at some of the most expensive visuals ever made in the pop world. What would you buy if you won a heap of cash today?
8. Britney Spears - 'Toxic' ($1 million)
The star goes on a mission against her cheating boyfriend in the video for her 2003 single, which remains her most expensive visual to date. Who said payback was priceless?
7. Sisqo - 'Thong Song' ($1.1 million)
The singer's Spring Break-themed clip was shot by acclaimed director Joseph Khan and is credited for starting a wave of 'booty videos'. One thing's for sure, not much of its massive $1.1 million budget was spent on wardrobe.
6. Kanye West - 'Stronger' ($1.2 million)
Given this video was shot in Japan, took three months to complete and includes lots of special effects, we're not the least bit surprised by its $1.2 million price tag. That said, we wonder how much Kanye regrets wearing those specs now?
5. Backstreet Boys - 'Larger Than Life' ($2.1million)
The Star Wars inspired visual for the group's 1999 hit sees them clad in robotic armour as they travel through space, all of which cost over $2 million. In fact, the scenes of Brian flipping on a surfboard was said to cost a massive $90k alone!
4. Michael Jackson - 'Bad' ($2.2 million)
Jackson hired acclaimed director Martin Scorsese to helm the video for 'Bad', which runs at a mammoth 18 minutes long and took six weeks to shoot. Given that it momentarily turned him into the bad boy of pop, we'd say it was money well spent.
3. Mariah Carey - 'Heartbreaker' ($2.5 million)
The singer is reported to have spent $100,000 hiring out a cinema to shoot the clip for her 1999 single 'Heartbreaker', which sees her following her cheating boyfriend and getting into a fight with the other women, played (of course) by herself. And while we suspect the animation was particularly costly here, who knows how much budget was given to meet her diva needs?
2. Madonna - 'Die Another Day' ($6.1 million)
Madonna's video for her 2002 James Bond theme 'Die Another Day' sees the Queen of Pop at war with herself and includes special effects in almost every scene. Still, we imagine most of bill came from all the damage she caused along the way.
1. Michael and Janet Jackson - 'Scream' ($7 million)
It might have been recorded almost 20 years ago, but Michael and Janet's 'Scream' video remains the most expensive music video ever made, costing a whopping $7 million. The clip, which sees them escaping the media in a $65,000 computer-generated spaceship (what else?), while the lighting bill alone was said to be $175,000. But judging by the results, it was all worth it - right?
Trending On Capital FM
Top Ten
11 - 20
21 - 30
31 - 40
1

Shape of You (Stormzy Remix)

Ed Sheeran

itunes

2

3

4

5

6

7

8

9
Top Ten
11 - 20
21 - 30
31 - 40