YouTube Star Joe Sugg Joins Roman Kemp Live On Capital This Sunday From 8am
17 September 2015, 17:22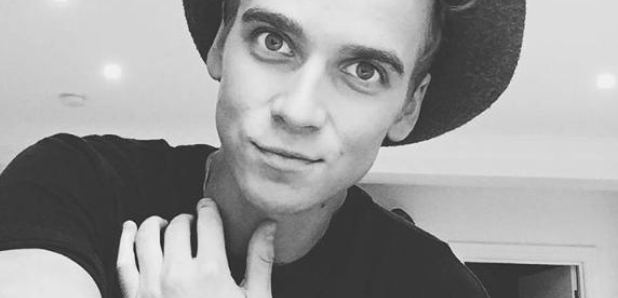 Get your questions in now ready for Internet superstar Joe's chat with Roman this weekend.
Joe Sugg will be joining us on Capital this weekend for an exclusive chat with Roman Kemp about everything from his ever-growing YouTube channel to his brand new book.
The hugely popular YouTuber star has JUST published his first book - a graphic novel called Username: Evie - which has become the fastest-selling graphic novel since records began!
You can grab your copy from Amazon right now!
#USERNAMEEVIE is officially the fastest selling graphic novel since records began!

— Joe Sugg (@Joe_Sugg) September 16, 2015
Joe has a massive following on YouTube with over 5 million of you subscribed to his channel ThatcherJoe - so don't miss out on your chance to get your question answered this weekend.
Tweet us your questions @CapitalOfficial using the hashtag #SuggOnCapital.
Download the Capital App to get closer to your favourite stars 24/7!
Don't go anywhere this Sunday from 8am for Roman Kemp's show featuring YouTube star Joe Sugg.
You may also like...
WATCH: 5 Questions For YouTube Star Troye Sivan
5 Questions For Troye Sivan
We quiz the YouTube star on some VERY serious topics.
00:57
Trending On Capital FM
Top Ten
11 - 20
21 - 30
31 - 40
Top Ten
11 - 20
21 - 30
31 - 40
Visit the site