Game Of Thrones Season 7: What We Know So Far Including Release Date, Cast & Spoilers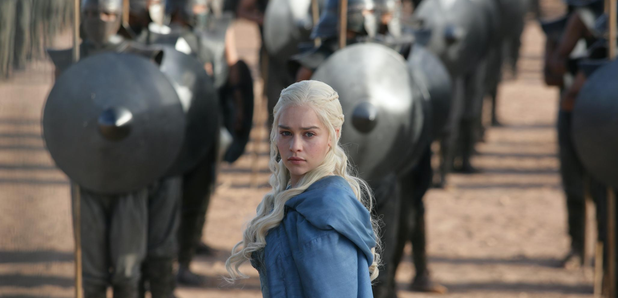 It's coming soon. And here's what we know so far.
With Season 6 ending, the question that everyone is asking is "When the F does Game Of Thrones come back?".
Well, here is everything that we know so far.
The Release Date.
UPDATE: OMG. Guys. We think we know the release date of season 7 of Game Of Thrones. Thanks to an (unconfirmed) leak online, a GoT fan account was quick to tweet about the fact that IMDb had updated the air date to June 25th 2017.
That's only 5 months away which means we still have plenty of time to speculate.
[NEWS] Season 7 episodes 1 of #GameofThrones has been added to IMDb and is set to air june 25th, 2017. pic.twitter.com/RjJFiOQmgT

— GoT Source (@GoTsources) January 21, 2017
The Game Of Thrones team normally release new episodes in the spring, however, it'll be later for season seven and will air in the summer months.
Why?
Well, David Benioff and Dan Weiss confirmed that they are "starting a bit later because at the end of this season, 'Winter is here' - and that means that sunny weather doesn't really serve our purposes anymore".
They continued that "we kind of pushed everything down the line, so we could get some grim grey weather even in the sunnier places that we shoot".
Filming won't wrap until February 2017 but in the meantime, we do have…
The Poster
WE FINALLY HAVE A SEASON SEVEN POSTER AND NOTHING ELSE MATTERS.
It literally gives away NOTHING about the new season but what we do know is that it'll involve fire and ice. Could that potentially mean that Daenerys and Jon Snow will ACTUALLY meet? They've been spotted on set together but knowing the team behind GoT, we're not holding out breath for the meeting that we all have in our heads.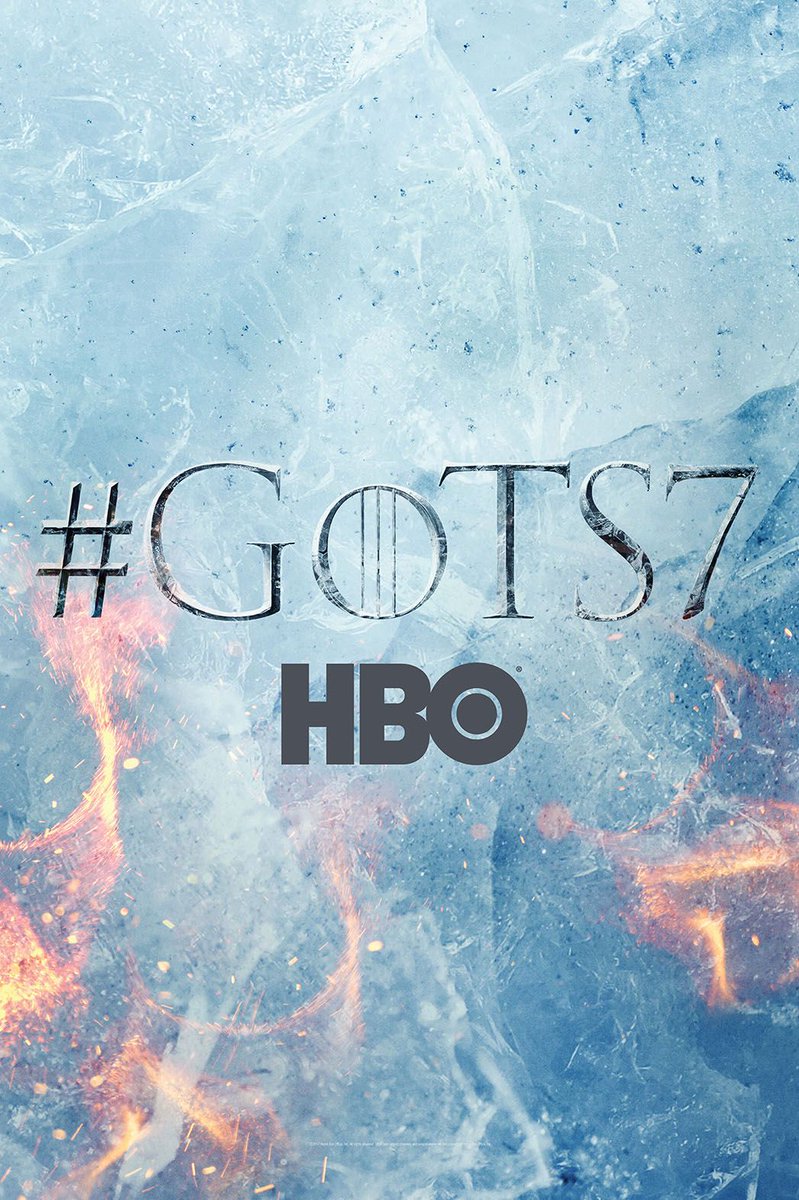 The First Look Teaser.
It doesn't exactly give much away regarding the plot, but it's enough for now.
The Cast.
Kit Harington, Peter Dinklage, Lena Headey, Emilia Clarke and Nikolaj Coster-Waldau all signed up for the seventh season back in 2014!
However, according to sources, just because they signed the contract stating that they would film, doesn't mean that HBO and the creators of Game Of Thrones have 100% written their characters into the final season. GoT has an option NOT to include them. A point which was proven when The Hollywood Reporter claimed that Sophie Turner, Maisie Williams and Natalie Dormer had signed until the final season. But, that didn't exactly help Natalie's character going up in flames at the end of season six.
That said, Sophie Turner has also hinted that "not all" of the current cast will make it to the end.
Iain Glen (Ser Jorah) and Joseph Mawle (Benjen Stark) have both been spotted in Belfast and Lady Lyanna (Bella Ramsey) is reportedly teaming up with Kristofer Hivju (Torment) for her return.
As for Gentry, Joe Dempsie revealed that he would "love to be involved" and that "there's a lot of unanswered questions about Gentry and the longer it goes on, the more obvious his absence becomes". However, he has since been spotted landing in Belfast and Spain - the latter of which he was rumoured to have been filming with Ser Davos and Tyrion.
There's even chat that Khal Drago (who also died) is making his comeback. Why? Well, Jason Momoa was spotted in Ireland with show runners and then later fuelled by a photo with co-star Kit Harington.
There's New Cast Members.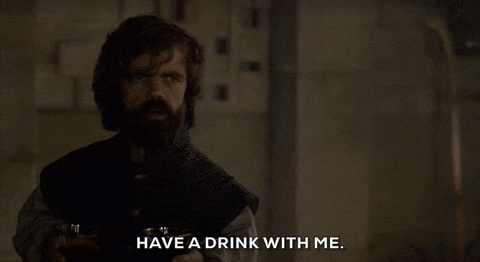 As well as some old faces returning, we'll be meeting new characters too.
Oscar winner Jim Broadbent will get a major role, as well as Dickensian actor Joseph Quinn who will take the role of a brand new character named Joner.
Tom Hopper (who you'll know from Merlin) was also spotted on location and is rumoured to be playing the recast of Dickon Tarly.
UFC fighter, Conor McGregor was confirmed to appear by his boss and we've also been too that nondescript characters such as 'Young Lord' and 'Lovely Lady' will also be introduced.
How Long It Will Run For.
Season 7 is rumoured to be the shortest season yet and will comprise of seven episodes, instead of the usual ten.
The Plot.
Lena Headey has previously said that "the thing that gave Cersei humanity was her kids. They're gone now. Her father is gone. Tyrion is gone. There's no-one to tell her she can't, she's stupid, she's just a woman. I think with Jaime looking anything other than happy, she has a 'f**k you' moment. This will be such an interesting season for them".
Many fans have taken this comment to mean that the Queenslayer fan theory might be about to come true.
There's also a chance that Daenerys Targaryen may have to face off against Jon as well, unless she makes him her husband. #Incest
Fans have also been speculating that the Cleganebowl - a fight between The Hound and The Mountain may happen.
There's also rumours flying around about a fight between the forces from Casterly Rock and Highgarden, in which 13 major cast members are thought to be involved.
MAJOR SPOILERS LIE AHEAD.
We always thought that Daenerys and Jon Snow would meet, even since it was all-but confirmed that he was her nephew and yes, the pair have been spotted shooting their first ever scenes together.
YES.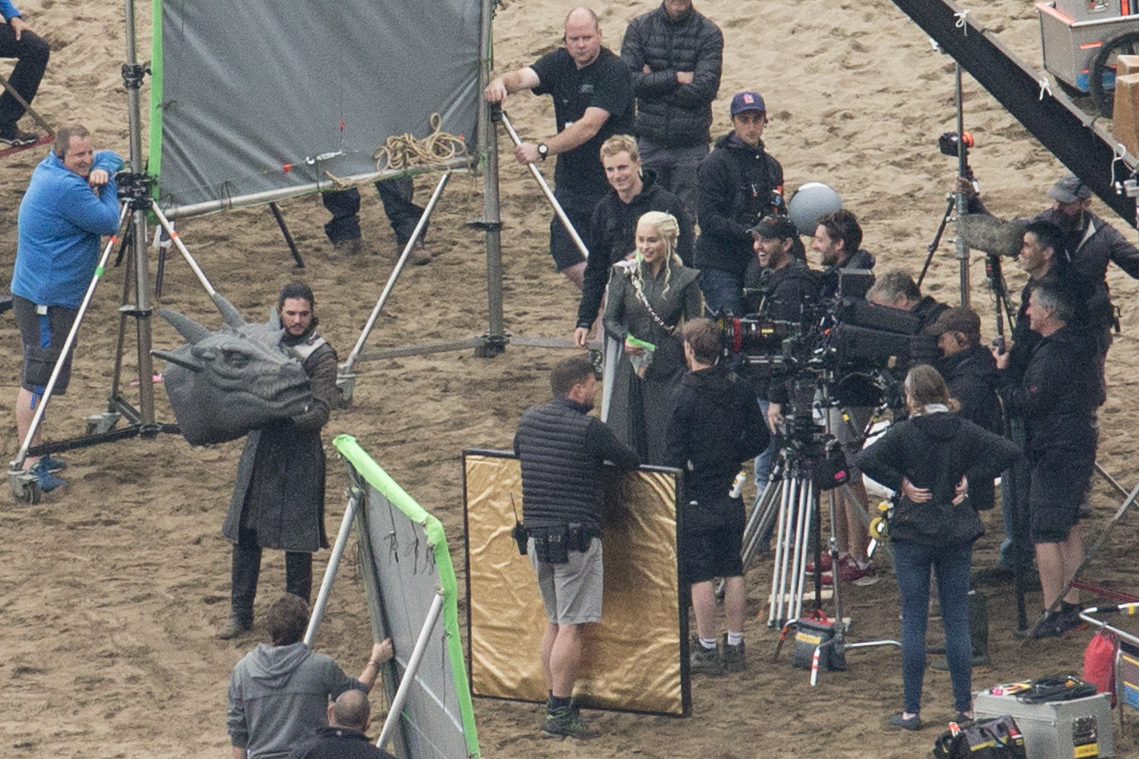 To be fair, we think Jon is going to need all the help that he can get given that Sansa is reportedly turning against him. "She's playing the game now, and very ruthlessly. When she wants something, she's going to go out and get it", Sophie Turner revealed.
People also think that Jon Snow would collide with Theon Greyjoy and then days later, the pair were seen in an intense fight scene on set.
Finally, Maisie Williams and Isaac Hempstead Wright have been spotted on-set together… perhaps suggesting a reunion between Arya and Bran.
As for the big dramatic ending, Benioff and Weiss have said that they "know what the end is, and we're barrelling towards it".
In terms of storyline for the ending, George RR Martin has hinted at a "bittersweet ending".
On the other hand, Sawmill Tarly actor John Bradley has commented that "we don't know if it's an indictment of how bad people can triumph if good men do nothing, or a redemptive story about good triumphing over evil".
A Movie.
George RR Martin revealed back in 2014 that "it might need a feature to tie things up. Something with a feature budget, like $100 million for two hours. Those dragons get real big, you know…"
Always an optimist.
You May Also Like...
Is There A Game Of Thrones Prequel On The Way?
00:36
Trending On Capital FM
Top Ten
11 - 20
21 - 30
31 - 40
Top Ten
11 - 20
21 - 30
31 - 40
Visit the site