WATCH: The Chainsmokers Were Forced To Delete This Post After Being Accused Of Making Racist Remarks
12 September 2017, 13:50
They've since uploaded the video (without the racist joke).
The Chainsmokers are currently cruising across China, playing some of their biggest hits including 'Closer' and 'Something Just Like This'.
However, during an interview they had at Ultra China, a huge electronic music festival, people weren't talking about their music - they were talking about something altogether different.
> Turns Out Camila Cabello Recorded A Demo For The Chainsmokers' 'Closer' & It's Incredible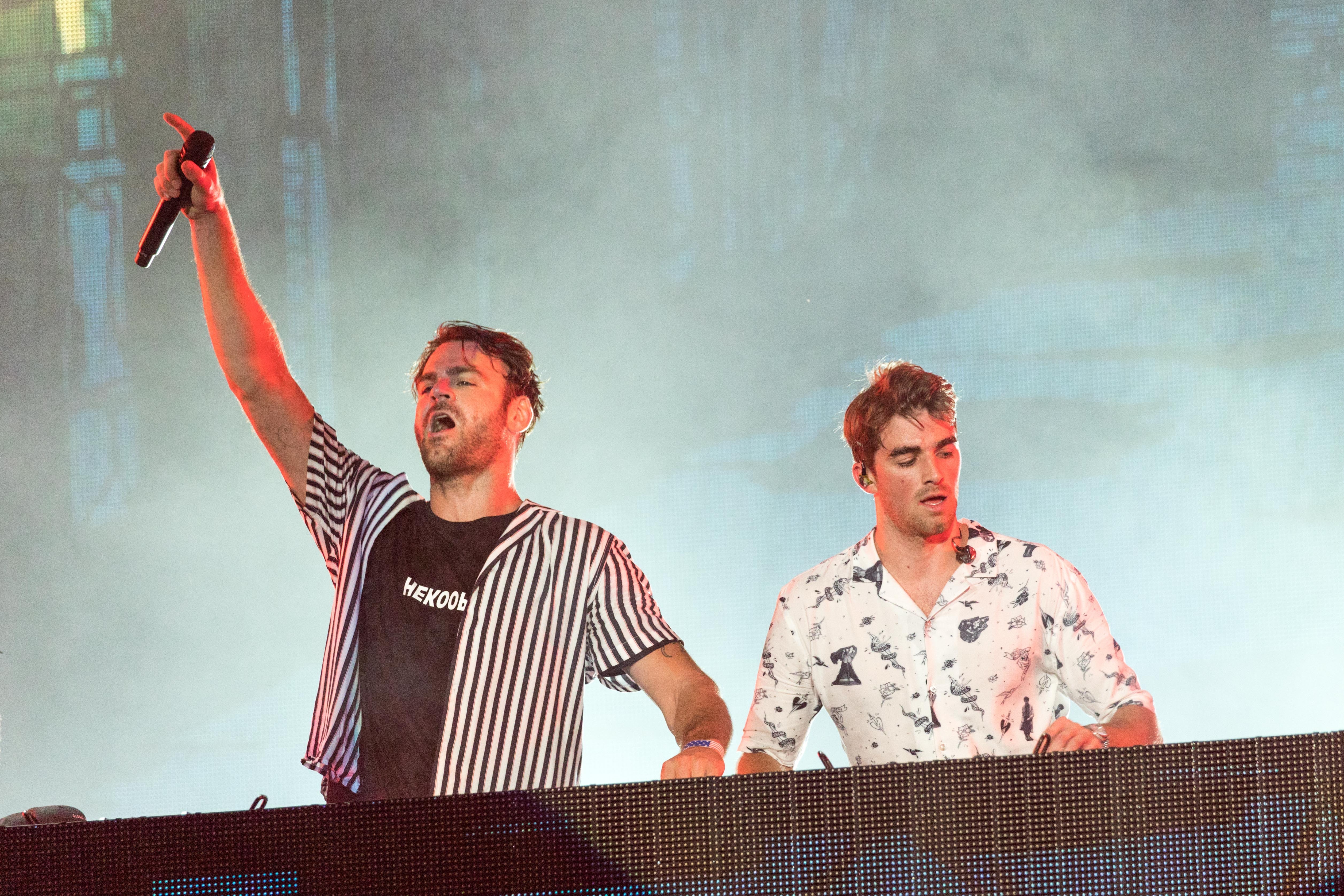 Pic: PA Images
During the chat, Alex Pall was asked as to whether or not he was going to bring his dog, Cheddar, along on tour with them, to which the hitmaker replied "I try to but she's really, like, really ill behaved.
"I mean, if she could come anywhere, I'd bring her to..." continued Alex, who later finished saying "Well, I don't know if I'd bring her to China".
The video, which seems to be a promotional piece for the duo, then sees the interviewer looking awkwardly to the camera, as he tries to change the topic; only for Alex Pall and Andrew Taggart to continue laughing.
https://t.co/0ukfSpfybJ pic.twitter.com/nNnsWXFaWW

— THE CHAINSMOKERS (@TheChainsmokers) September 11, 2017
The Chainsmokers then posted a lengthy apology on Twitter - after uploading a similar video, omitting the racist jokes in question - saying "I made a comment in an interview about being hesitant to bring my dog, Cheddar, to China, because I have read reports about dogs being slaughtered in certain provinces."
They then apologised further for any distress caused, and posted a link to where people could support the abuse of dogs.
> Download Our App And Get All Of The Latest News From Celebrities And Entertainment
It looks like Big Sean could be down with LOADS of collaborations with The Chainsmokers.