Conor Maynard Unveils 'Vegas Girl' Song Lyric Music Video
12 June 2012, 19:13
The 'Can't Say No' singer has premiered a song lyric video for his next 'Contrast' single.
Conor Maynard has unveiled a song lyric music video for his latest single 'Vegas Girl'.
The 19 year-old singer announced the follow-up to his debut single 'Can't Say No' earlier this month, and premiere the teaser video on Twitter this week ahead of the single's official release in Juky.
Conor performed 'Can't Say No' live at Capital FM's Summertime Ball over the weekend (9th June), and flew straight out to Los Angeles this week fresh from his Wembley Stadium performance.
"Touchdown in LA!! I would write an interesting tweet right now, but I'm so tired I can't feel my face. So imma just sleep :) haha night :D x," Conor tweeted last night (11th June) after his arrival.
The Brighton-born star also announced a brand new UK tour over the weekend, which will see Conor perform five dates up and down the country in July including shows in Liverpool, Edinburgh and Brighton.
Conor Maynard is set to release 'Vegas Girl' as his next single on 22nd July followed by his debut studio album 'Contrast' on 30th July.
Watch Conor Maynard's song lyric music video for new single 'Vegas Girl' below:
View a picture of Conor Maynard performing 'Can't Say No' live at the Summertime Ball 2012 below (Credit: Andy Squire):
Check out full highlights from Conor Maynard's Summertime Ball performance, as well as a video of the live performance itself, below:
Trending On Capital FM
Conor Maynard Music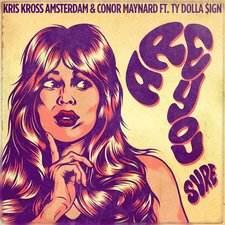 Are You Sure?
Conor Maynard feat. Ty Dolla $ign