Calvin Harris Is Teasing Something On Twitter... And It's Dropping Today!
28 March 2017, 11:38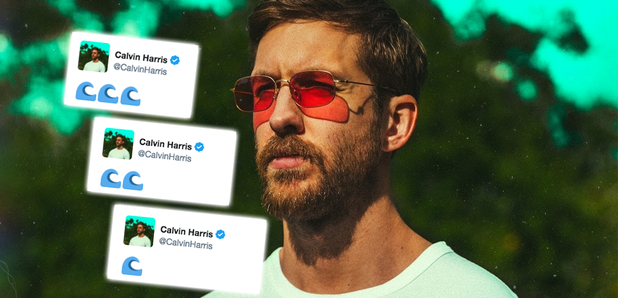 *waves*
When he's not creating EDM bangers or singing the praises of leg day on Snapchat, Calvin Harris is pretty good at keeping us guessing what he's secretly up to... and this week on Twitter has been no exception.
Back on Saturday, the 'This Is What You Came For' DJ Tweeted a cryptic message, consisting of nothing but three waves...
— Calvin Harris (@CalvinHarris) March 25, 2017
Then a day later? Two waves...
— Calvin Harris (@CalvinHarris) March 26, 2017
Yesterday? Just the one...
— Calvin Harris (@CalvinHarris) March 27, 2017
So this is clearly a countdown to something... and it looks like whatever it is will drop today! (Tuesday, 28th March)
> The 34 Most Important EDM, Pop & RnB Albums Dropping In 2017
Cal's been heavily promoting his epic Frank Ocean & Migos collaboration 'Slide', so it could be a new music video - but his fans are convinced it's everything from a new track called 'Waves' (which would make sense), or even a new collab with Ellie Goulding (plausible).
Whatever it is, we'll know in a few hours, so get hyped because it's gonna make mid-week that bit more bearable!
You May Also Like...
Calvin Harris On Getting Rihanna's Vocals
Epic mission!
02:22
Trending On Capital FM
Comments