WATCH: Years & Years Support Andy Murray With This Wimbledon Anthem In Style Of 'King'
3 July 2015, 09:59
Forget football anthems, Olly, Mikey and Emre of Years & Years help show it's all about the tennis tunes with this ode to British tennis champ, Andy Murray.
Capital's Dave Berry and Lisa Snowdon pitched the idea of a Wimbledon chant to support our British champ Andy Murray, throwing it to listeners to come up with the best lyrical ode to the star.
Winning by a clear mile was the mega tune from Years & Years 'King', combined with some remastered lyrics especially for our very own Andy Murray.
Going viral in tennis circles, it's no surprise the tune caught the attention of Years & Years themselves, who couldn't help but get involved in the action...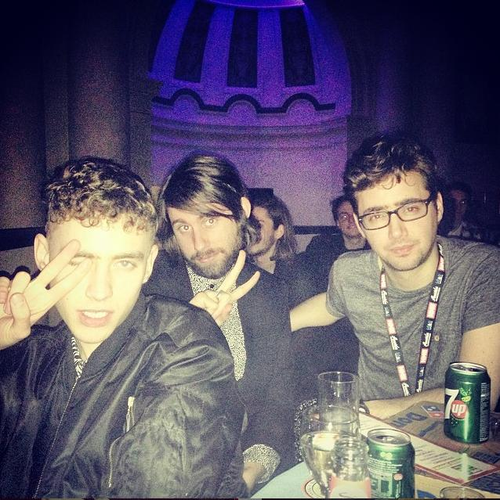 Wimbledon fans were going crazy in the queue for this musical medley despite the rising temperatures singing along as they waited in hope for court-side tickets.
We sent our very own Roman Kemp down to get in on the action.
For more celebrity mash-ups and exclusive interviews, don't miss Dave Berry and Lisa Snowdon every Saturday from 6am.
Check out 5 Seconds Of Summer get into the tennis spirit with this #gruntoff!