Years & Years Talk About Forming The Band And Overcoming Their Fears Together
26 March 2015, 15:31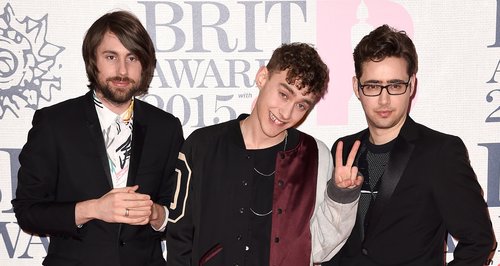 Years & Years are the latest Vevo Lift act, and have opened up about how being in the band has helped them grow as people.
Years and Years are our (and just the entire actual world's) new music obsession – and we love them even more after watching their recent interview with Vevo Lift.
Olly Alexander opened up about how life wasn't always easy for him but being in the band has helped his confidence grow. "It's so much easier being in a band, especially because as a teenager I felt like such a misfit and I wouldn't say I had a happy childhood."
"I was quite a nervous kid and never enjoyed being at school and never got on with the kids that well. I just felt uncomfortable in my own skin and, I always wanted to be someone else and I felt like such a loser but music gives you identity. And it made me feel like I could do something."
And look at what they've already achieved? We think it's going to be a HUGE year for these boys.
You May Also Like: