Years & Years Announce Next Single & Talk Openly About Being Role Models
4 July 2016, 16:55 | Updated: 4 July 2016, 16:56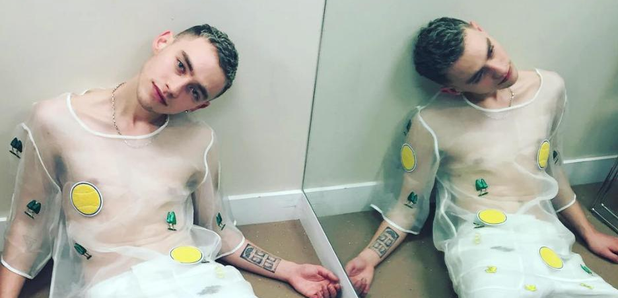 Following their standout performance at the #CapitalSTB, electronic pop superstars Years & Years have just announced their latest single 'Worship.
Taken from the band's phenomenal debut album 'Communion', the track is a firm fan favourite and has long been a part of their live sets. When it comes to the videos for their songs, Olly, Mikey & Emre are all hugely creative with their mega hit 'King' receiving a particularly memorable video.
Talking about the visuals for this upcoming release and the challenges the guys face when creating new ideas, lead singer Olly said, "When we get the chance to make a video I start by asking myself a bunch of questions - what should it look like? How can we portray the songs meaning in the video? Is there a 'statement' I want to express? What am I trying to say and what if it's misconstrued?"
"I go round and round like this and recently I've been questioning nearly everything, asking myself I'm doing enough, if I'm helping at all and what use, if any, do I have as a singer in a band? Honestly, I don't know the answers to these questions. I can't pretend I haven't felt, at times, profoundly discouraged and disheartened. I feel like I won't ever be able to do enough."
Being someone who talks openly about both his sexuality and his previous mental health issues, Olly has also helped fans through their own personal struggles and is an inspiration to so many people.
"I want to stare down fear and intolerance with the queer eyes in my queer face. I want to try to not be afraid. I know I'll make mistakes, but I want to keep going. I've seen the incredible amount of support and love from our fans and I've learnt a lot from them. I can only hope that the dialogue continues and we trust each other enough to carry on. To keep making people sit up and think, to start the conversations that tackle identity, gender, gayness, queerness and the inter-sections between them all. I know that I'm not going to be quiet about it."
What a total ledge!