Sean Paul Brought ALL His Anthems For A Totally Epic #CapitalSTB Live Set
12 June 2017, 11:17
You forget how many amazing songs Sean Paul actually has!
Sean Paul has been a music legend for years now. Having worked with everyone from Beyoncé to Sia, he's got a back catalogue that most artists would be envious of and luckily for us, he brought ALL of his biggest and best hits with him to the #CapitalSTB.
From 'Like Glue' to 'Get Busy', Sean wowed from the word go and every single person in the 80,000 strong crowd was fully on the party vibe.
Summertime Ball 2017 Fashion: Zara Larsson & Louisa Johnson Lead Red Carpet Arrivals
SP's live version of 'Like Glue' was a massive crowd favourite...
We couldn't get enough of this performance of Sean's Beyoncé collab 'Baby Boy' either...
'Got To Luv You' is a #CapitalThrowback classic and we were on our feet partying hard to this one...
We absolutely couldn't take our eyes off the stage when Sean brought out surprise guest Dua Lipa to perform theirt massive tune 'No Lie'...
If you know Sean Paul then you'll know how much of an awesome tune 'Temperature is'...
'Cheap Thrills' is an amazing Sia tune, but lets be honest, Sean Paul is one heck of a feature isn't he?
The crowd reaction when Sean dropped 'Breathe' was genuinely incredible...
If there was one man who could get the summer party vibes going it was always gonn abe Sean Paul and thi slive version of 'Trumpets' 100% did that...
There was even time for Sean to fit in a special version of 'Body' - what a guy!
Ahead of his epic live set on the #CapitalSTB stage, Sean dropped into our Wembley studio for a chat with Roman Kemp and they got up to a whole heap of mischief...
Sean jumped onto Twitter to share his excitement at making an appearance on this years line up too...
RRR!!! WHOS COMIN 2 #CAPITALSTB TODAY?!?!?! RRR!!!

— Sean Paul (@duttypaul) June 10, 2017
His red carpet look was so damn cool. Not sure we could really love Sean Paul any more than we already do tbh...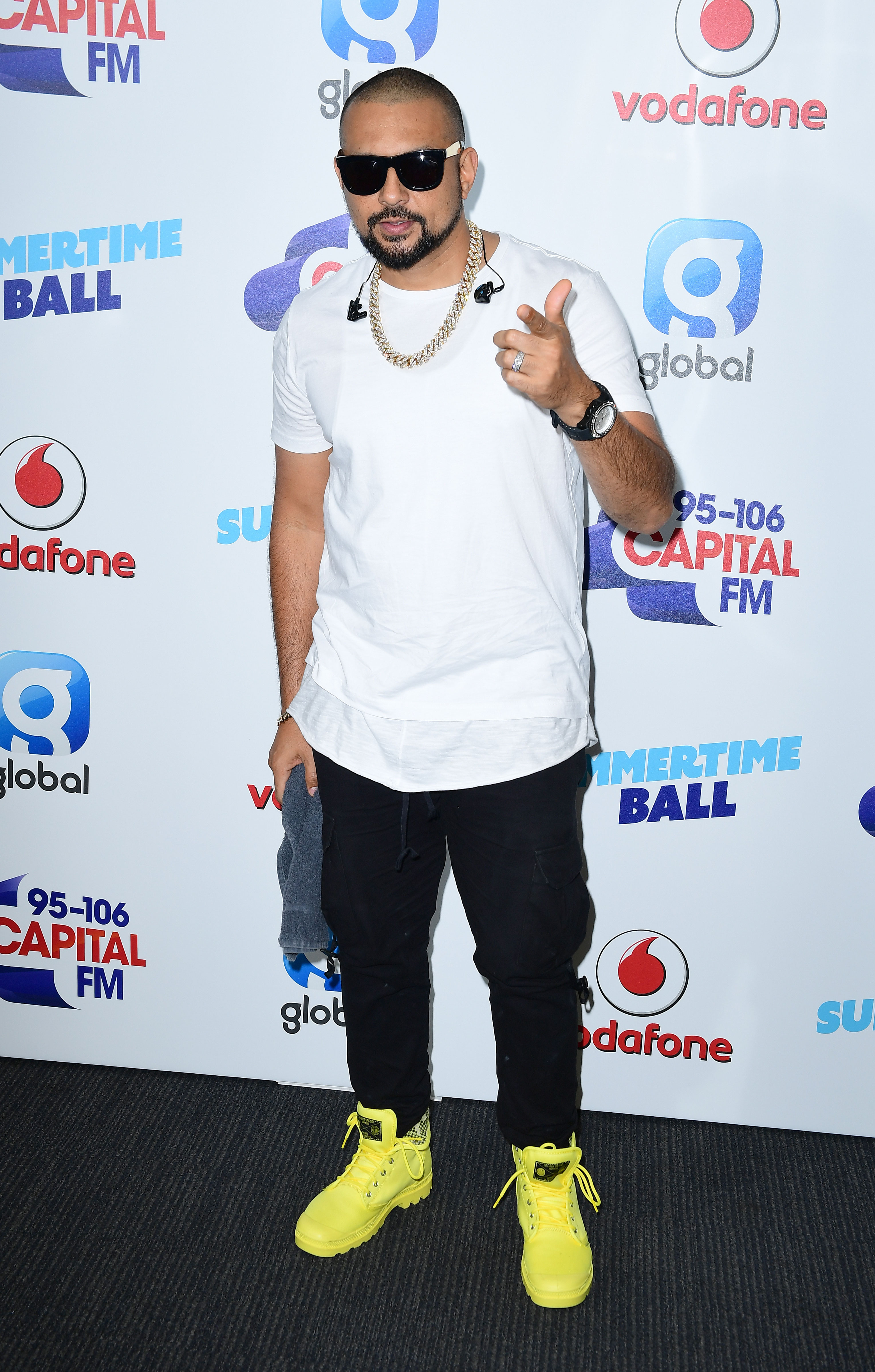 (Pic: PA)
Sean Paul - Summertime Ball 2017 Setlist
'Gimme The Light'
'Like Glue'
'Baby Boy'
'Got To Luv You'
'No Lie' ft Dua Lipa
'Temperature'
'Cheap Thrills'
'Breathe'
'Trumpets'
'Body'
The atmosphere in Wembley Stadium during Sean's set was absolutely electric and plenty of people headed straight to Twitter to reveal just how stunning his live set was...
Sean Paul was amazing @CapitalOfficial #CapitalSTB

— Emma (@Emm1785) June 10, 2017
Anywho Sean Paul was the absolute highlight of the day and played nearly all the jamz... #CapitalSTB

— Amber Louise (@Amberooosh) June 10, 2017
#CapitalSTB Sean Paul just brought the house down. wow!

— master p (@mastersdog) June 10, 2017